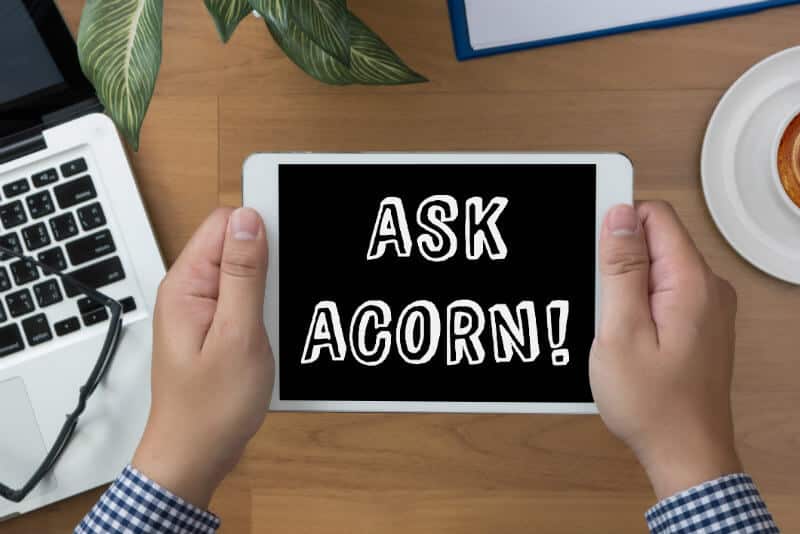 We're often taken aback here at Acorn Internet Services when our customers tell us they've gone with another company to market their inns (sometimes hiring very shady, so-called "marketers"!), and when we ask why they didn't come to us first, they say, "I would have, but I didn't know Acorn did that!"

We pretty much Do it All when it comes to your web presence and online marketing, but if you're not sure, Ask Acorn!
Here are some of the marketing tasks we can help with:
Revenue Management: The application of disciplined analytics that predict consumer behavior at the micro-market level and optimize product availability and price to maximize revenue growth. The primary aim of revenue management is selling the right room to the right customer at the right time for the right price and with the right pack. The essence of this discipline is in understanding customers' perception of product value and accurately aligning room prices and availability with each customer segment.
Yield Management: A variable pricing strategy, based on understanding, anticipating and influencing consumer behavior in order to maximize revenue or profits. As a specific, inventory-focused branch of revenue management, yield management involves strategic control of room inventory to sell the right room to the right customer at the right time for the right price.
Blog Writing: Crafting original content and posting it to your blog, to correspond with events in your area, or any other topic you choose, as well as add appropriate photos for visual interest and add on-page SEO.
Newsletter Campaigns: The practice of sending out informational and product- focused content via an emailed letter to a subscriber list comprised of potential and existing customers in order to build loyalty, trust, and/or brand awareness.
Targeted Newsletter Campaigns: A form of email-based campaigns in which standalone newsletters are sent to a targeted list of recipients based on their specific interests.
Social Media Posts: Using social media sites, including Facebook, Twitter, Google+, and Pinterest to market your product, promote your brand, connect to current customers and foster new business.
PPC: Pay-per-click is a model of internet marketing in which advertisers pay a fee each time one of their ads is clicked. Essentially, it's a way of buying visits to your site, rather than attempting to "earn" those visits organically. Search engine advertising is one of the most popular forms of PPC.
Retargeting: Also known as remarketing, retargeting is a form of pay-per-click online advertising that can help you keep your brand in front of bounced traffic after they leave your website.
Youtube: Using videos to market products, promote your brand, connect to current customers and foster new business.
OTA: Online Travel Agents are online companies whose websites allow consumers to book various travel related services directly via the Internet. They are 3rd party agents reselling rooms provided/organized by others, expanding the reach of the individual business.
GDS: GDS is a network/platform that enables travel agencies and their clients to access travel data, shop for and compare reservations options, and book travel.
Monitoring Strategy: Looking at statistical data on a monthly basis to interpret current web presence, review effectiveness of existing marketing strategies, and formulate future marketing plans.
Our professional client services team offers all of these options, and more, via our Marketing Packages and/or Service Advantage Plan Level 3.
---
So, before you go to any other company for help, Ask Acorn.
If you have questions about what is going on in the online world, Ask Acorn.
Have you changed your marketing budget and don't know what to do with the extra funds? Ask Acorn!
When you're ready to talk about a marketing strategy for your inn, call our Sales Manager at 877-226-7699, or email us at sales@acorn-is.com.
Thanks to Pam Prentice, our PCS Manager, for providing the marketing terms and definitions.