Devonfield Inn
Morehead Manor
Flaghouse Inn
Star of Texas
Caldwell House
Groveland Hotel
Flaghouse Inn
Before you hire a new Marketing and Design firm it's imperative that you take the time to vet all the companies you are considering. Acorn provides custom solutions for your unique needs, so you will see comments below varying from our One-of-a-Kind Education, to Web Design, to Marketing and Revenue Growth. No two businesses are the same, so the help you need to grow is customized to fit your specific needs.
Our Advantage Plan Levels 1 and 2 are for the Do-It-Yourself Innkeeper. Advantage Plan Levels 3 and 4 for those who want hands on assigned project managers to assist them as needed on a personalized basis.
It's also important to know what the Innkeeper is paying for with any company you are investigating. Some companies only have a one-size-fits all package, others create solutions to fit each Innkeeper so make sure you are comparing apples to apples. Also remember to see how long an Innkeeper has been with their current Website and Marketing Firm. Longevity with a company creates a stability that is very important in this industry.
Below you will be able to investigate what our Innkeepers are Saying, and how our services have allowed them to enjoy success that they were unable to find with other marketing firms.
See more testimonials on our YouTube Channel
---
Acorn's Support in Dealing with COVID was Outstanding!
"Acorn has been a fantastic partner since I transitioned to them this past spring. The transition was pretty seamless. The support in dealing with COVID was outstanding. I've discovered new elements and viewpoints to marketing that have accelerated our business through the recovery. If only she could make the piles of laundry smaller…"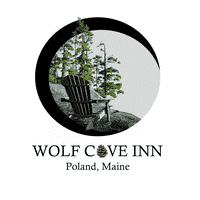 Roy Forsberg
Wolf Cove Inn – Poland, ME
Advantage Plan Level 4 Client
---
Acorn Cares!
"Acorn explains things so that even a non-techie can be empowered to manage their own web presence successfully. They are very knowledgeable and do a great job of keeping up with the latest changes that affect our web presence. They are patient and will work to find the answers if they don't know. The Acorn team REALLY CARES about its customers."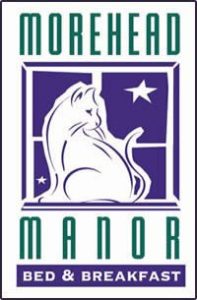 Monica Edwards
Morehead Manor – Durham, NC
Advantage Plan Level 3 Client
---
No Time? Let Acorn Handle the Details!
"Acorn keeps me current with internet and website changes, educates me, built a beautiful website, supports me despite my lack of time. For a small business like mine, Acorn is the most economical and gives the most "bang for the buck". And they are nice people to boot! I always feel confident that I am not neglecting in an important area of my business that I tend to neglect myself due to time constraints and lack of understanding. Acorn takes care of these details for me and that is a huge relief!"


Nancy Gallimore
Sand Castle Inn – Barnegat Light, NJ
Advantage Plan Level 3 Client
---
Acorn's Insight has allowed us to Surpass Last Year's Level of Business – In spite of the Pandemic!
"Our managers and supervisors are pleased with the way Acorn responds quickly to our requests for marketing changes as we navigate our way through 2020 challenges for our lodging and wedding business. With their insight we've been able to surpass last year's level of business in spite of being shut down by our state government for about 7 weeks."

Terry Hammer
Hermann Hill – Hermann, MO
Advantage Plan Level 3 Client
---
We Didn't Know What We Didn't Know!
"Acorn explained all important considerations when we were looking at purchasing an under-marketed property. We joined the Level 3 Advantage Plan Program, because "We didn't know what we didn't know." Also we liked that Lisa directly told us in the first call with Acorn that they wanted to make us an example of how to turn around a high potential property. And nearly 3 years later, we've done just that…
After we took possession, we knew the outcome we wanted with higher bookings but we didn't know all the details how to use modern marketing techniques to get there. Getting an action plan each month during the monthly calls with Will, my project manager, and the support team has been fantastic. Every month I have my priority list with what needs to be done in the next 30 days. And my results are amazing! The prior 2 years before I purchased the Inn it averaged 693 nights. By the end of year 2 we were well over 1000 nights, nearly a 50% increase in 2 years. In 2020 we of course saw a decline but we are even better positioned for the future thanks to all the operational and financial tips during March – May 2020 when we saw few guests… The whole Acorn team pummeled us with tips and webcasts and once guests were ready to travel, we have wowed them and we owe much of that success to the guidance of Lisa and her team.
I could not imagine working with anyone else — the whole team has been great!"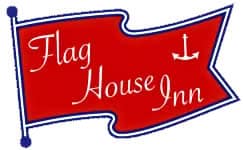 Marty & Carmel Etzel
Flag House Inn – Annapolis, MD
Advantage Plan Level 3 Client
---
Acorn's Pandemic Webinars were a Life Saver!
"… I wanted to take the opportunity today to thank you and your team for all the efforts you put into keeping us innkeepers informed, supported and thus motivated. For me as a new innkeeper who already felt overwhelmed by just finding out what innkeeping is all about and then being hit by the pandemic six weeks after takeover your webinars were life savers as I knew I could rely on what you shared and I didn't have to search the internet for reliable information."

Brigitte Butz
Foxfield Inn – Charlottesville, VA
Advantage Plan Level 2 Client
---
The Acorn Team Saved Us Money!
"We moved marketing companies almost 7 months ago right before the pandemic took hold. The value and knowledge that we received from Acorn in preparing, dealing and re-opening was amazing. Lisa demonstrated that she was a force in the industry and she and her team made themselves available to answer questions, prepare applications, and assist innkeepers in knowing how to maintain and survive through this issue.
From a more day to day basis, the Acorn team saved us money by monitoring our PPC and adjusting our spending based on overall performance and return. Acorn's contacts and connections to other services helped us save more money and secure more reservations by enlisting companies like TripConnect and Cart Stack.
Acorn monitors our account and is always available to answer questions and provide informed POVs on questionable directories to help us direct our monies to the most beneficial and well performing sites.
Their skill and effectiveness at developing targeted e-blasts and blogs helps keep us connected to our mailing list and has proven efficient in motivating the public to book reservations. We cannot be happier with Acorn and have been thoroughly satisfied with the attention, service and education that we continuously receive from the staff."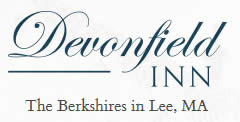 Doug Bagnasco and Jim DeBlasi
Devonfield Inn – Lee, MA 01238
Advantage Plan Level 4 Client
---
Our Business Immediately Increased!
"In this day and age it's so important to have a compelling website, and Acorn Internet Services has helped ensure that we do. We engaged Acorn to create a new website for the property we acquired in August 2015. They did an amazing job and BUSINESS IMMEDIATELY INCREASED! In 2018 we decided to upgrade and become an Advantage Plan member – WOW – they are so on top of things! By joining their Advantage Plan program we are learning more and more about how to stay competitive in this ever changing marketplace!"

Nancy Boyce and Robert Short
Eagle Rock Lodge – Vida, OR
Advantage Plan Level 1 Client
---
Occupancy from "0" to "60"
"I have been in the Bed and Breakfast business for 15+ years and have been with Acorn Internet Services for the entire time. I switched to Acorn as soon as I purchased my inn and have never looked back. Acorn has always done a phenomenal job on my Web Designs always keeping me up to-date. My business grew from 0% occupancy to 61% over the years. When I sold The 1825 Inn for three times what I paid for it, Acorn had a lot to do with that. I'm now into my second Inn and am expanding into weddings. Thanks to Acorn University, the money I have saved over the years from listening, learning and executing for my business is invaluable and now as an Acorn Project Manager I am able to help other Innkeepers strive for the success I've experienced! Acorn Rocks!"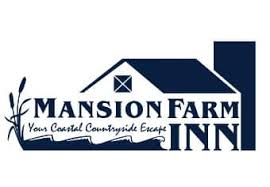 Will McQueen
Mansion Farm Inn – Milton, DE
Advantage Plan Client Project Manager
---
When Mother Nature Strikes
"Acorn's marketing expertise provided invaluable support to sustain our business and keep us going forward during our time of crisis. Our marketing specialist, Pam and the owner of the company formed an essential partnership with us to boost our motivation and creativity when we might otherwise have been discouraged and given up. They strategized, educated and coached us on how to most effectively spend our time and resources. Their feedback and encouragement was of the highest personal and professional quality. Acorn was with us every step of the way."

Kathleen Golden
Volcano Rainforest Retreat – Volcano, HI
Advantage Plan Level 1 Lite Client
---
Acorn's Knowledge, Resources, and Personal Troubleshooting are the BEST!
"You have been a lifesaver through not only this pandemic and all the research and training you have provided, but in getting our inn up and running in general. Your knowledge, resources, and personal troubleshooting are the best and I am so glad we have partnered with you! Now that we're at the next level, I love it that Will keeps me on my toes, helps me through issues, and gives me the incentive I need to keep going, press on and accomplish what needs to be done to continue to build our business. Truly, I was clueless until we connected with Acorn and I most likely would have been left behind with all the other B&B's in the area who are now closing."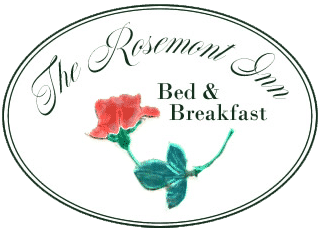 Penny Eldred
The Rosemont Inn Bed and Breakfast – Montrose, PA
Advantage Plan Level 1 Client
---
Making the Pandemic a Little Less Scary for Innkeepers
"Thank you, Lisa, for this and everything you and your team have done throughout this crisis. We really appreciate all the guidance Acorn has provided these past few weeks. All of you have made this a little less scary."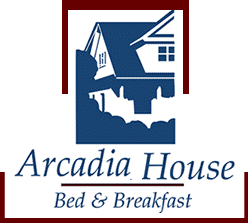 Greg & Patrice Wisner
Arcadia House Bed and Breakfast – Arcadia, MI
Advantage Plan Level 2 Client
---
Thank You for Everything You're Doing for Us Innkeepers and our Industry!
"I just wanted to say thank you for everything you're doing for us innkeepers and our industry – now and always. I feel like I have listened to a million different webinars in the past few weeks, but I never get as much out of them as I do Acorn's – and especially the Friday COVID-19 ones. I cannot imagine how much time and effort your whole team is putting into just gathering the knowledge and information for all this – please know that it IS appreciated!"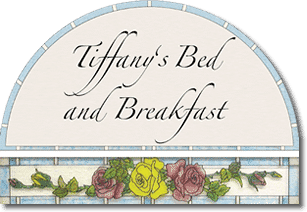 Tiffany & Robert Bertram
Tiffany's Bed and Breakfast – Bismarck, AR
Advantage Plan Level 3 Client
---
And in Swoops the Acorn Team Ahead of Every Other Marketing Firm out there and in my Head I Picture a Bunch of Superheroes!
"The Acorn staff, guided by Lisa, Marketwatch Managers and the rest of the team, have been a lifesaver for us during the COVID crisis. While I had an inordinate amount of time on my hands to be able to conduct research on everything that was going on, it was just overwhelming to try to wade through all of it–nevermind trying to figure out fake news from real news! And in swoops the Acorn Team ahead of every other marketing firm out there (in my head I picture a bunch of superheroes–you know, like spiderman, batman, etc.) with literally everything I needed to stumble through this mess. I can't even imagine the amount of time and research you've done to insure we had all of the information to make informed decisions about everything from financial assistance to future marketing. With Acorn, the guidance and knowledge is always there, –and first with it–and without a doubt Lisa and her team actually CARE about our business–no matter the size. Whether it's a two room B&B or a 25 room Inn, they take the time to speak with you and get you through it–offering insight, suggestions, guidance and at times just an ear to listen to meltdowns! You guys have truly been a lifeline through all of this—I can't imagine working with any other team."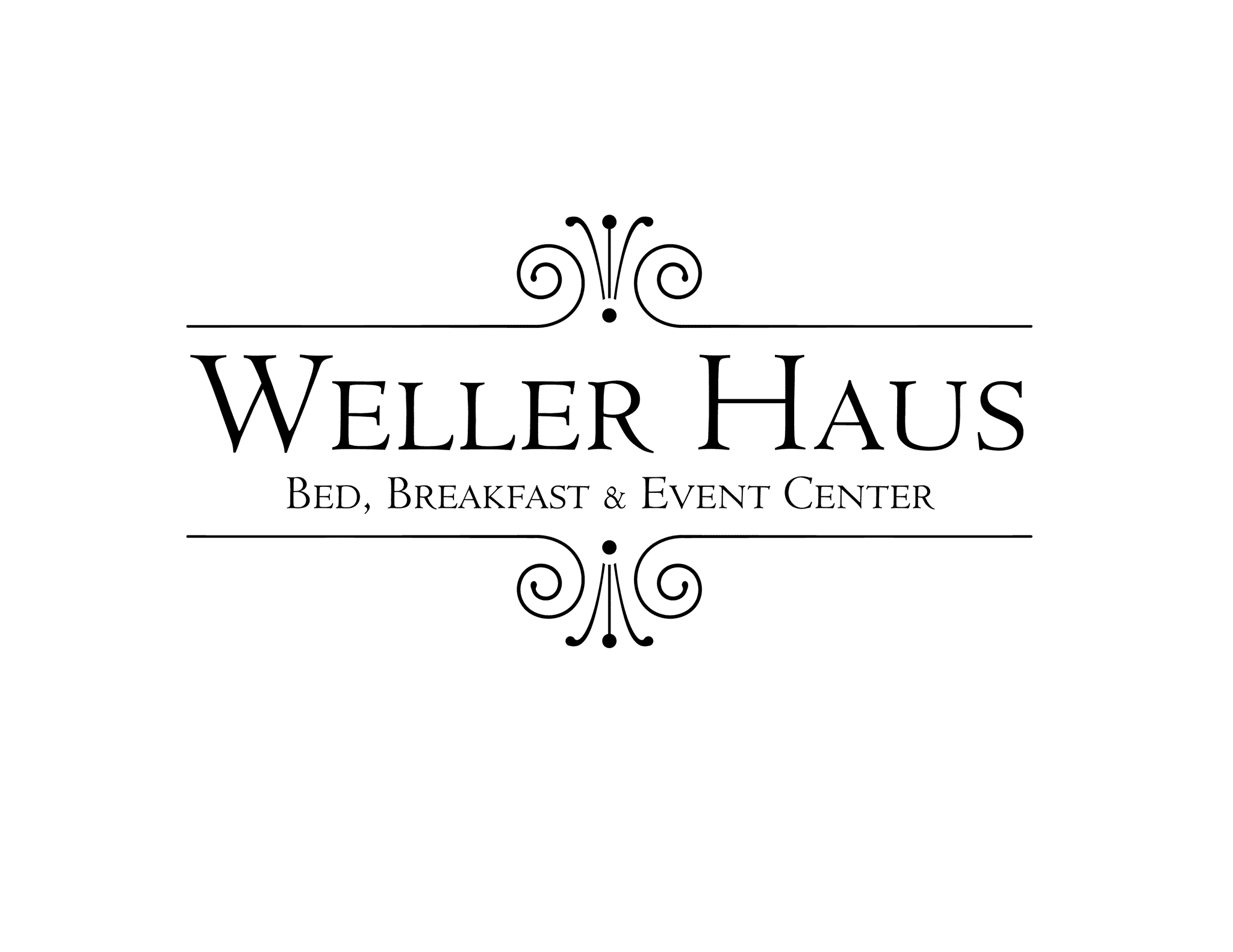 Leanne Saylor
Weller Haus – Bellevue, KY
Advantage Plan Level 3 Client
---
Acorn Filters out the Noise and Focuses on What's Important
"When everyone is bombarding you with COVID-19 suggestions, rumors, webinars, zoom meetings and message groups it's been great to have a resource like Acorn ….who are both at the head of the information curve and great at filtering out the noise so that we are focused on what is relevant and important to a B&B businesses. Their timely input has helped us successfully navigate our Our EIDL and PPP applications. Their re-opening advice has been comprehensive and thought provoking. We look forward to their marketing guidance as we start to try and claw back some of the lost revenue caused by this virus. Thanks Acorn."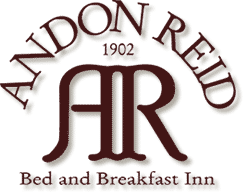 George Jolesz and Andrea Tashik
Andon-Reid Inn – Waynesville, NC
Advantage Plan Level 3 Client
---
Acorn Holds Rockstar Status in My Book!
"Wow, I don't really know where to begin! I'll just say that Lisa, Annie, and the team at Acorn have been Allstars for us during this pandemic. From assisting with the CARES act and other aid available to assist us, sending last-minute newsletters to prompt us to contact our legislators so that our industry's voices could be heard, creating the support-small-Bizz.com website where its clients, as well as non-clients, could share their information and stories, to conducting bi-weekly webinars to cover COVID updates and all of the things that we need to consider as we plan to re-open as quarantine is lifted, to creating a special COVID resource section in the client portal for us to refer back to….these are just a few things that the team has done to help us.
They even had Acorn Facemasks made and sent to us. I know that the Acorn team has spent many, many hours researching and pushing out valuable info to help us thrive & survive during these uncertain times. I am proud to be an Acorn client and to have access to invaluable information that they have and will continue to provide for us. Without a doubt, the Acorn team has been and will continue to hold its "ROCKSTAR" status in my book!"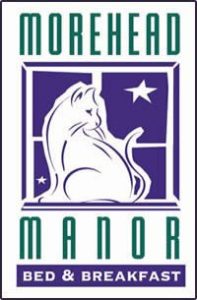 Monica Edwards
Morehead Manor – Durham, NC
Advantage Plan Level 3 Client
---
A Life Raft in a Sea of Troubles
"In a world where "advice" is more often than not the literary equivalent of a shrug, an actual shrug, or deafening silence the Acorn CoViD webinars have been a life raft in a sea of troubles. I'm sure we would have gone nuts waiting for the EIDL money if we hadn't known that almost nobody had gotten it yet. Instead of spending endless hours racking our brains trying to think of all the things that needed to get done before we reopened we can just take their list and spend that time actually doing them. Bed and breakfasts are probably the last owner-occupied businesses around; getting to meet fellow innkeepers sharing that unique status enhances our perspective on the crisis. Good job Lisa and Annie and the rest of the Acorn folks. In no little part thanks to you we are going to make it through this."

Russ Levreault and Meg Hunter
Martin Hill Inn – Portsmouth, NH
Advantage Plan Level 1 Client
---
Priceless Information!
"Thank you so much, Lisa, for all the priceless information! I so appreciate all the amazingly hard work you and the rest of the Acorn team have done to help us navigate these uncharted waters. And, as always, I am grateful for your guidance and suggestions. It's a blessing to us all to have you to turn to!"

Katherine Sanderson
Isaiah Jones Homestead Bed and Breakfast – Sandwich, MA
Advantage Plan Level 1 Client
---
Because of Acorn — I'm Ahead of the Game
"I am overwhelmed easily which is why I became an Acorn Advantage client. I find the webinars invaluable even if I just take one item from each one and address it. I'm ahead of the game. My mailbox is deluged with emails regarding Covid-19 and it's impossible to go through everything. Thank you Lisa, Annie and team for helping us get through all the issues that we face as innkeepers, not just with Covid-19 but with all those hoops we find ourselves having to jump through!"

Sandra Johnson
Hilltop House Bed and Breakfast – Amenia, NY
Advantage Plan Level 3 Client
---
Your Webinars Answered Questions I Didn't Even Know I Needed Answered!
"From the beginning of the events playing out around me, I have been inundated with advice, webinars and support from thousands of emails. It took weeks to figure out what to click through to read and what to delete. Most importantly… what webinars were going to help me and would I take away the best and pertinent information to support myself, my team and my hotel. I always knew ACORN would be a source of information, I DID NOT know how valuable it would be! Your webinars have contained all the answers and even questions I didn't know I needed answered! I now have my team attending your webinars. I am taking screenshots and sending the information to elected officers and business owners in other industries. And well as the fact that your support team has been amazing in working with me and my website, blogs and Facebook to ensure that my rebound will be V shaped!"

Jeff Durham
Redwood Hotel – Fortuna, CA
Advantage Plan Level 4 Client
---
Dedicated to our Industry and Each Individual Inn

"Thank you and you team for all of the investigation, consolidation of information and superb communication.
I cannot thank you enough for your dedication to our industry and to each individual inn.
Because of the effort of Acorn-is we had access to timely financial information that helped us evaluate options and to get into the queue for the relief funds that made sense for us before they ran out.
Because of your guidance and leadership we are able to discuss reopening challenges, sort through the "pile" and make an action list that helps us feel that we can open and still keep everyone safe.
I am sure we still have a lot to learn, but I am confident you and your team will help us get through."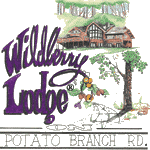 Glenda Cahill
Wildberry Lodge – Leicester, NC
Advantage Plan Level 4 Client
---
Acorn Provides Priceless Information!
"The time and organization of information that Lisa and the Acorn staff has prepared for innkeepers is priceless! Thank you for extending above and beyond care for your clients."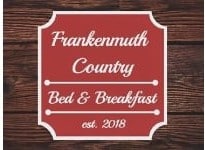 Alice Hahn
Frankenmuth Country Bed & Breakfast – Frankenmuth, MI
Advantage Plan Level 2 Client
---
Acorn has Helped Me Wade Through This Confusing Time
"The work done by Acorn has helped me organize and wade through this confusing time. Although I listen to many webinars, these in particular are useful as they specifically help me in my business."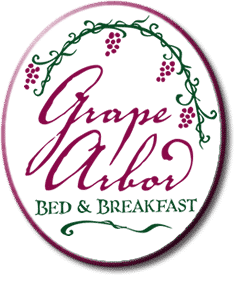 Peggy Hauser
Grape Arbor B&B – North East, PA
Advantage Plan Level 3 Client
---
A Very Dedicated Team of Hospitality Professionals
"I was very impressed with the amount of time and energy the Acorn team has put into getting ahead of this virus situation relative to the tremendous impact on our industry. And I was extremely grateful that the information they had so comprehensively put together for us was in such an easy "one-stop-shopping" format for me as I am consumed with how to keep from going under during these times and do not have the time and energy to seek out all the various sources of information they were using to get the info we need. They have always struck me as a very dedicated team of hospitality professionals even though they have gone in the direction of websites and inn marketing and away from actual innkeeping. I try to tell them as much as I can that I am very appreciative of their work and I will do it again here – Thanks so very much!"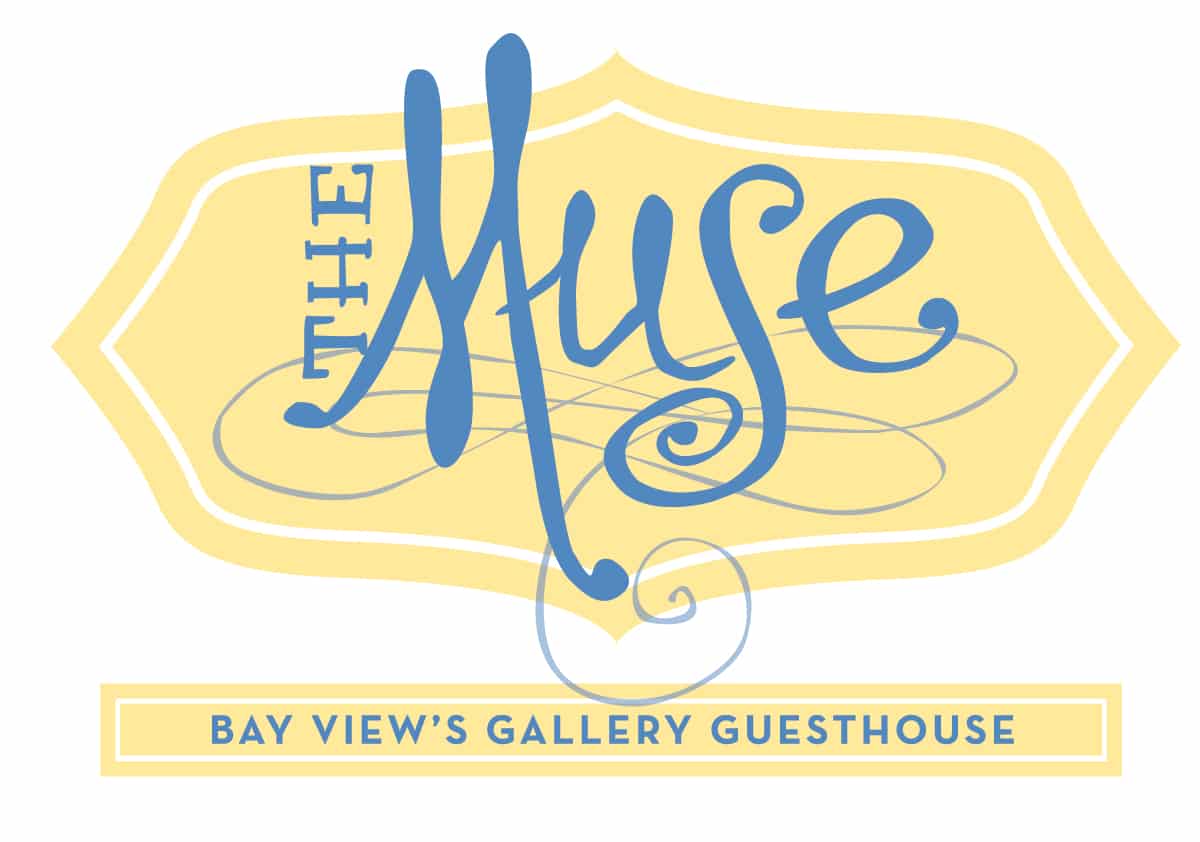 Mary Ellen Hermann
The Muse Gallery Guesthouse – Milwaukee, WI
Advantage Plan Level 1 Client
---
We Have Significantly Increased our Business
"We are level 3 customers of Acorn, and we could not be more pleased with the support, inspiration and cajoling we get from the entire Acorn team. We had significantly increased our business in the 2 years since we bought the Flag House Inn in Annapolis MD. Acorn supported us since day negative 60, meaning they started supporting us 2 months before we settled on the property.
Fast forward 2 years and Acorn has brought so many great ideas and resources to us. The webcasts, the advice, the monthly advisory calls, especially during the pandemic, gives us confidence we are going to survive and come out of this mess in great shape. Thank you Lisa & team!"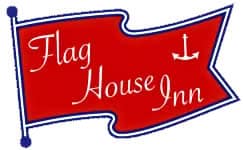 Marty Etzel
Flag House Inn – Annapolis, MD
Advantage Plan Level 3 Client
---
The Acorn Team is Always Two Steps Ahead!
"As a Bed & Breakfast owner, I want to say how grateful I am for education that's focused directly on our industry, especially now. The vast amounts of information put out by various hospitality industry groups, state and national organizations, and government entities has been overwhelming at times and it is nice to know that there are educational resources geared toward us innkeepers specifically.
Your team is always prepared, organized, and somehow also always two steps ahead when it comes to knowing information pertinent to our business, which you then share in an organized and thoughtful way. This is a huge deal to me right now because the webinars and other resources are helping me navigate through all the COVID-19 information in a more prepared and organized way myself, and as a result, I'm much less stressed. So not only am I keeping my business focused and on steady ground, but I'm also able to stay focused and on steady ground mentally. Emotional well-being is so important in this business, and I hope you guys know that you are also contributing to that aspect of our business in a positive way. Many thanks!"

Brigette Walters
Inn on Mill Creek – Old Fort, NC
Advantage Plan Level 3 Client
---
Acorn Works Tirelessly to Keep Us Informed!
"Being a small Bed and Breakfast during Covid-19 has become very trying. The uncertainty we all face each day, while now our new normal, has been stressful. Add to that the amount of local, state and federal updates in which information has been either lacking, or conflicting, adds another layer of stress. Not knowing where or who to turn to for help, let alone answers has been exhausting.
As an Acorn client, we are so very thankful for the amount of work Lisa and the entire Acorn team has put into keeping us informed. They have been working tirelessly to share information not only on help for small businesses, such as the PPP and Idle Loans, but also helpful articles and resources on health guidelines, sharing information with guests, and state pertinent information . The amount of information Acorn has shared, and continues to compile and share with their clients has been incredibly helpful and will continue to lead the way for us during this crisis. Our deepest thanks for Acorn's leadership; we couldn't do this without you!"

Pam Kowalewski
Vrooman Mansion Bed and Breakfast – Bloomington, IL
Advantage Plan Level 3 Client
---
Acorn Goes the Extra Mile
"Thank you to the entire Acorn team for your terrific pivot to help your clients in this alternate, trans dimensional universe in which we currently live. You've amassed a ton of great information that has been extremely helpful. We appreciate the extra mile(s) you've gone during this time of great turmoil. We don't feel alone and that in itself is huge."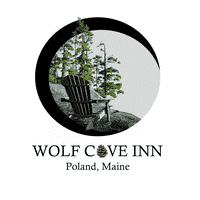 Sue and Roy Forsberg
Wolf Cove Inn – Poland, ME
Advantage Plan Level 4 Client