If you are a Select Registry Member, and are using Google Analytics (GA) to track your traffic and / or revenue, you need to know that as of the release of the new Select Registry Guidebooks, there are now not just one, not just two, but three different referral sources you now need to be looking for in your GA account to assist in determining your Select Registry (SR) Return on Investment (ROI).
---
Referral Source 1: The direct "VISIT SITE" link to your Website from the SR Website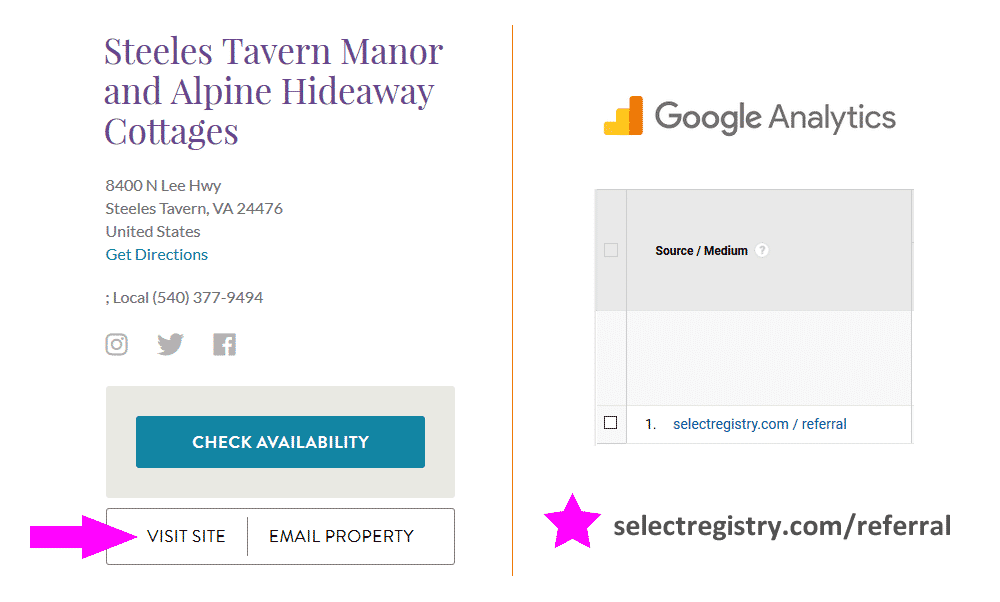 Referral Source 2: The blue "CHECK AVAILABILITY" button to your Reservation Company from the SR Website
The "CHECK AVAILABILITY" button is going through the JackRabbit system. You can learn more here about JackRabbit tracking.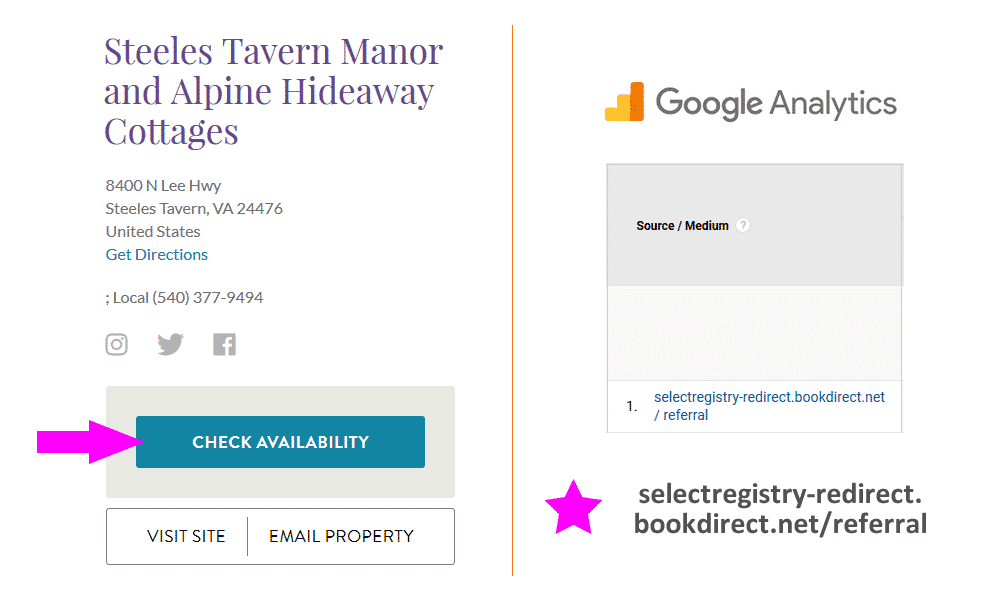 Referral Source 3: The SelectedInns.com URL indicated in the Guidebook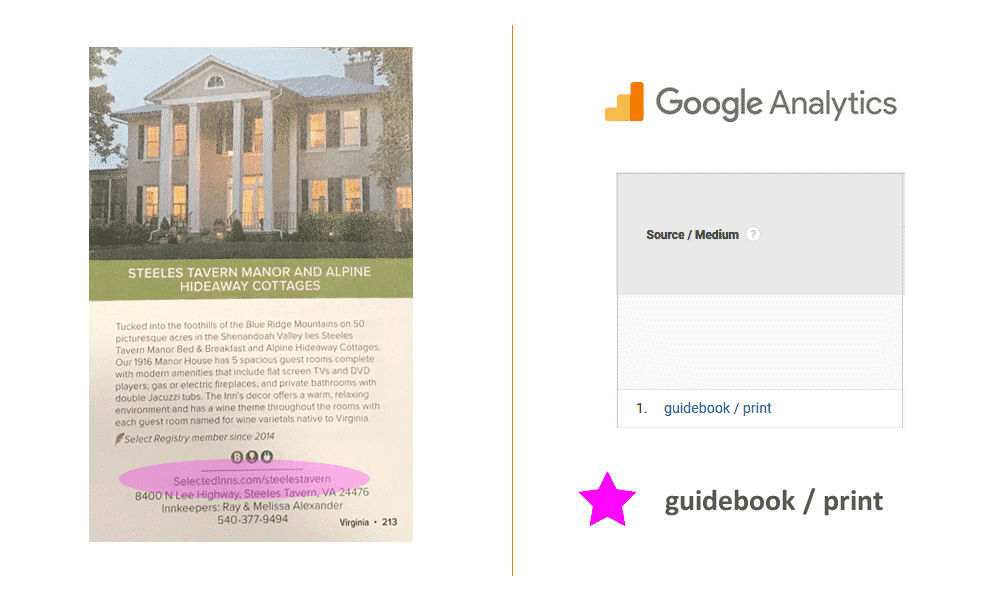 Defunct Select Registry Referral Sources
The following are SR referral sources that you might see if you are looking at your GA traffic beginning in January 2017 (or thereabouts), that are you should be aware of.
Watch our Select Registry Video if you want to learn more about the new SR website release and how it impacted your GA Tracking.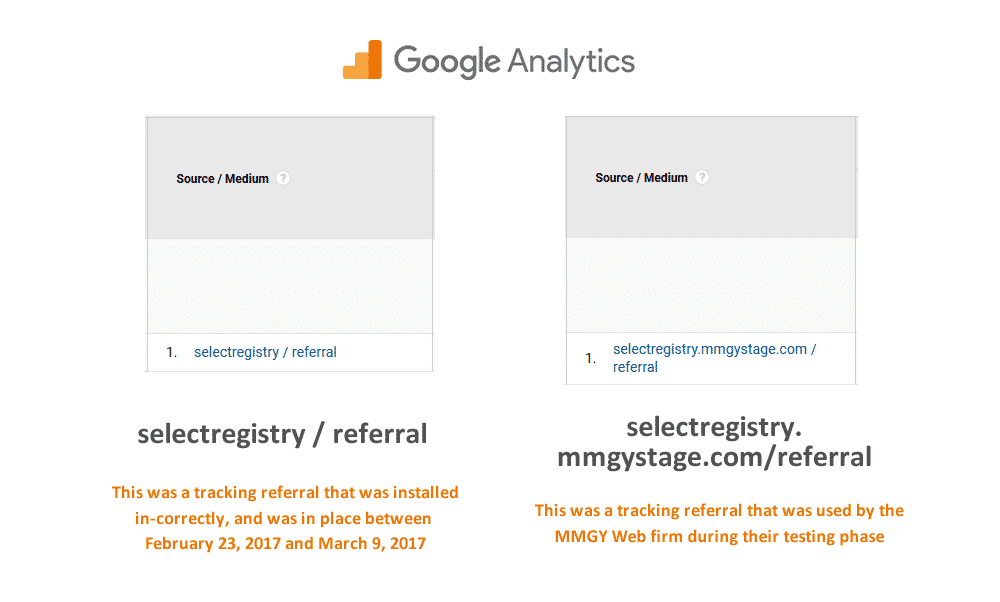 Recap of Select Registry Google Analytics Tracking Referral Sources

Current SR Referral Sources
selectregistry.com / referral (From Visit Site Link)
selectregistry-redirect.bookdirect.net / referral (From Check Availability Button)
guidebook / print (From Guidebook)
Defunct SR Referral Sources

selectregistry / referral
selectregistry.mmgystage.com / referral
Confused? Not sure what your next steps should be?

If you are currently participating in our MarketWatch Monitoring Program we will be discussing this with you on your next MarketWatch call.
If you are working with another provider in our industry who monitors your Website ROI, please contact them for additional assistance. They should be aware of all of these different SR referral sources and should be able to help you interpret them.
If you are not a MarketWatch Monitoring client, please contact support@acorn-is.com and set up a consult for assistance as needed.
If you are not an Acorn IS client, and you have no one else to turn to for assistance, we would be delighted to help you. Please contact lisa@acorn-is.com
---
Many thanks to Ray and Melissa at Steeles Tavern Manor and Alpine Hideaway Cottages for permission to use their information in our examples above!

Save
Save