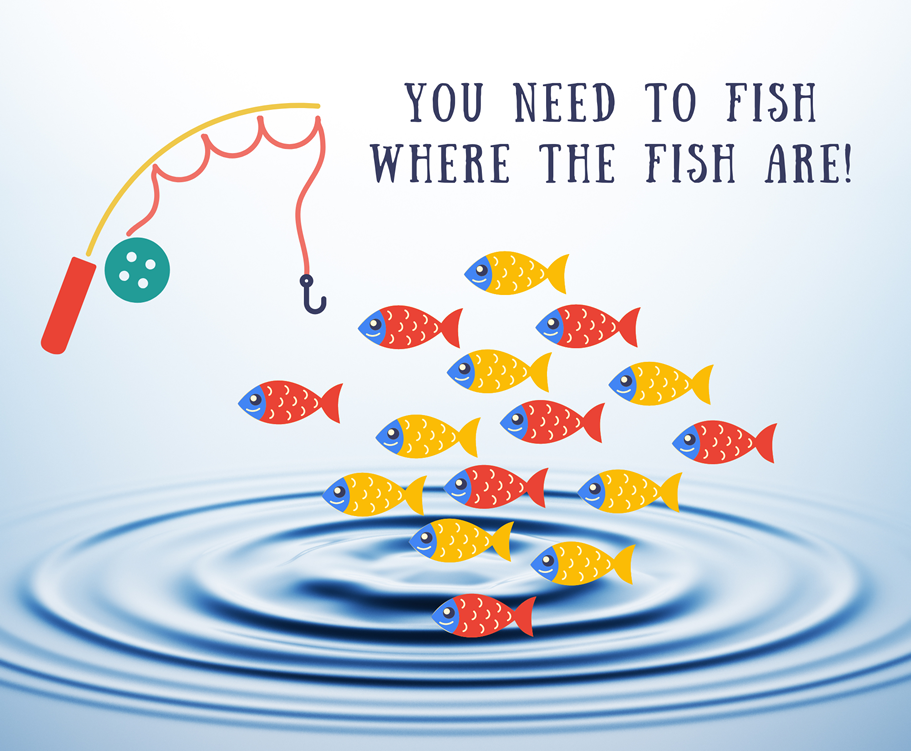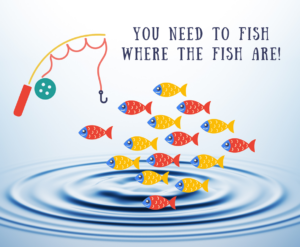 In recent times, many properties have been experiencing an increase in business. Guests have been pouring in, yet owners have expended hardly any advertising efforts at all. In fact, most property owners haven't even thought about keeping up with marketing trends.
The reality is, "Revenge Travel" will not last. So, please don't let your guard down.
In the near future, many outside factors have the potential to cause revenue loss for your independent lodging property, such as the rate of inflation, the price of fuel, or other forces over which you have no control.
Whether you are just starting to feel the pinch or not yet, it will inevitably come. So, make sure you're doing the right kind of marketing, and not spending your money where it isn't going to do the most good. In other words, "Fish where the fish are!"
But keep in mind, the fish are not where they used to be.
How Google is Affecting Your Marketing Efforts
SEO (Search Engine Optimization)

SEO is a buzz word that is thrown about in our industry like it's the "end all" to ALL your marketing problems. The truth is, traditional on-page SEO no longer has the power it once had for the lodging industry. The reason is Google Travel.
Google Travel

Google Travel is dominating our industry, but many innkeepers, and even guests, don't realize there is a difference between Google Search and Google Travel.
Google Search is where you find doctors, plumbers, lawyers, and the like.
But if someone is trying to find your property, Google Search is now just a stepping stone to Google Travel.
Google Travel will typically deliver more than 50% of all your Google traffic*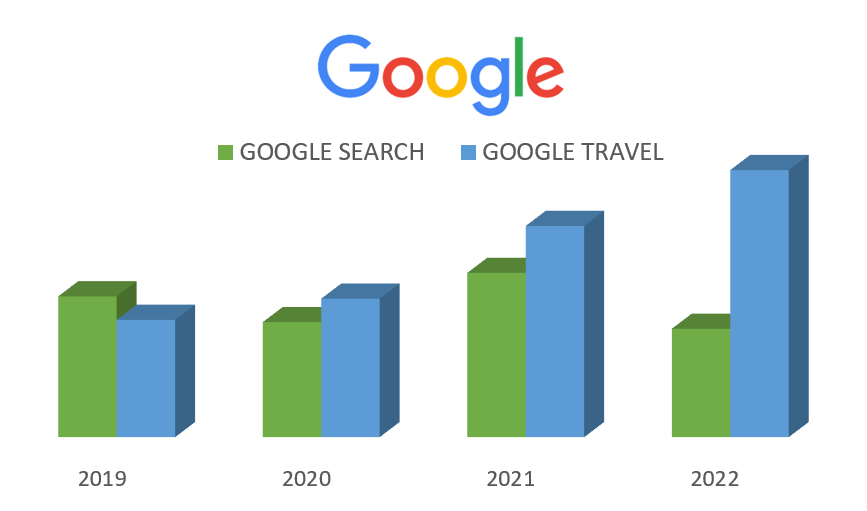 *Results may vary depending on the volume of Google Ads or Google Hotel Ads you are purchasing or using for FREE to promote your property.
An important question to ask yourself is: "Am I maximizing my marketing dollars for Google Travel, or is my marketing plan still stuck in the old world of traditional on-page SEO marketing?"
How Did We Get Here?
September 2014, Google announced a grand plan to dominate the travel industry.
[Read Article]
April 2016, Google began using OTA inventory to place your property in the beloved 4-Pack.
[Read Article]
August 2019, Google Travel took control of rerouting your guests from Google Search to Google Travel. Thus, the power of your on-page website SEO began to lessen.
[Go to Travel]
Year after year, your website was found in the SERPs (Search Engine Results Pages) based on the quality of your traditional SEO. Then, Google Travel features began to appear. These subtle features started to draw your guests away from Google Search, your website, your SEO, and into Google Travel where Google has the power to control what your guests see, and how they book.
Google Travel's features include:
4-Pack
3-Pack
Map Results
Knowledge Panel
Search Pricing Graph
Acorn Marketing Advantage Plan Clients

Acorn Marketing recently conducted an in-depth case study on this topic and shared the results via an educational webinar for our Advantage Plan clients. If you are an Acorn  Advantage Plan client and were unable to attend the live webinar, please watch the webinar recording and let us know if you have any questions.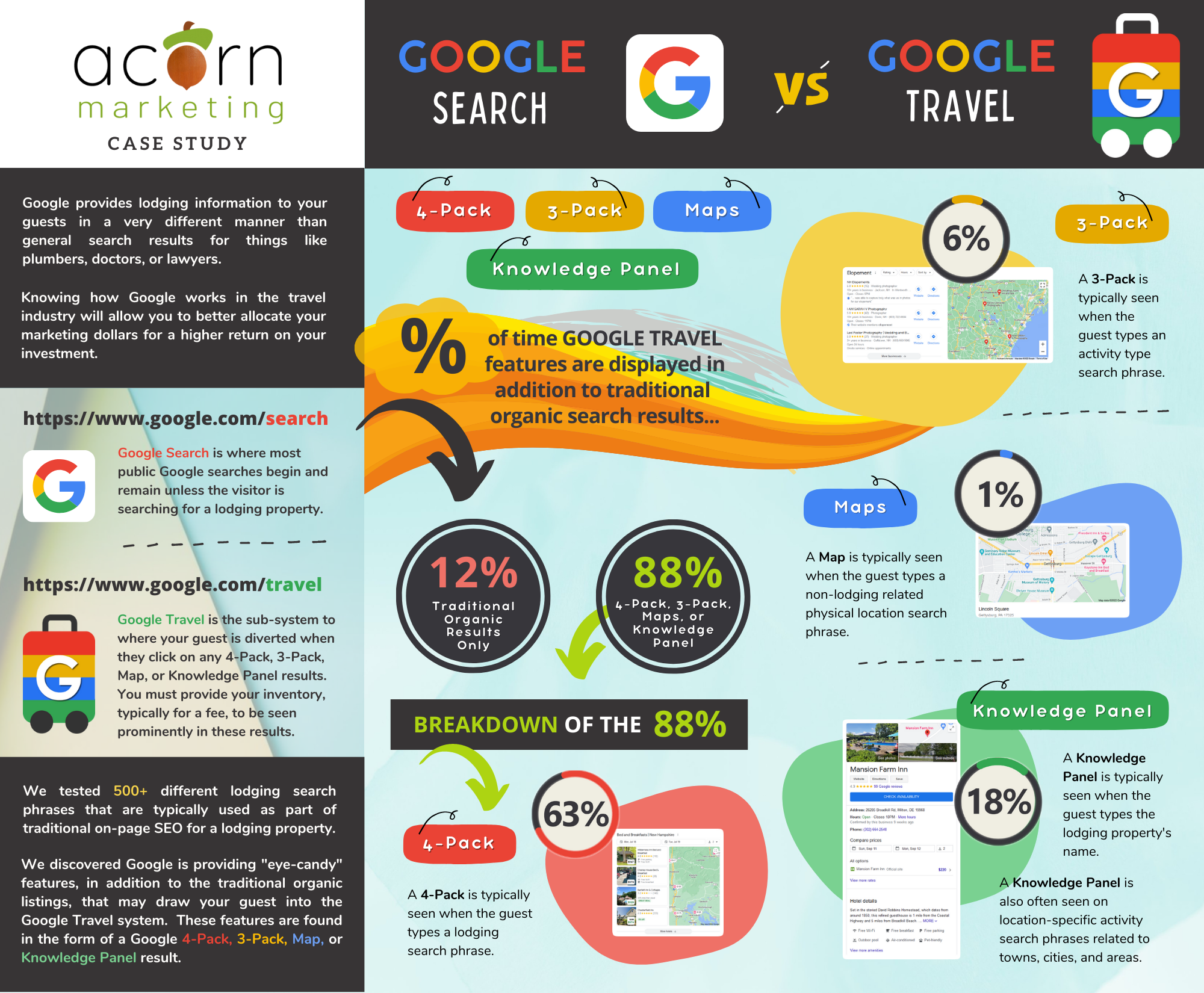 Note: Individual Inn Knowledge Panel results were not counted in the case study or info-graphic above.
Not an Acorn Marketing Client?

If you are not an Acorn Marketing client, ask your webmaster or marketing firm to show you the exact number of visitors and bookings coming to your site via Google Search versus Google Travel. This information is vital to your bottom line.
The data we've collected over the past four years reveals a steady increase in Google Travel visitors and bookings as Google Search visitors and bookings continue to dwindle. As a result of these findings, we continue to adjust our marketing strategies, and teach our clients how to best spend their marketing efforts and dollars.
Now is the time to rethink your traditional SEO and get on the Google Travel bandwagon.
If you don't know where to start, Acorn Marketing can help!