It's already the middle of summer! The time flies when you're on the go, and even with the demands of a busy Spring and Summer, our wonderful customers have worked with our project managers to produce some gorgeous bed and breakfast websites! Take a look at our latest site launches - click the inn's name or the site image to go see the full website!
We'll start with our newest Premium designs - beautiful sites personalized for our clients without the time commitment of a Custom Design - these sites have features requested by their owners to make them one-of-a-kind, but based on Acorn Marketing's core code base that has been developed to meet ADA, Google's page experience, page speed requirements, and more quality guidelines.
Hermann Hill, Hermann, MO - Premium Design

---
Devonfield Inn - Lee, MA - Premium Design


---
Brass Lantern Inn, Nantucket, MA - Premium Design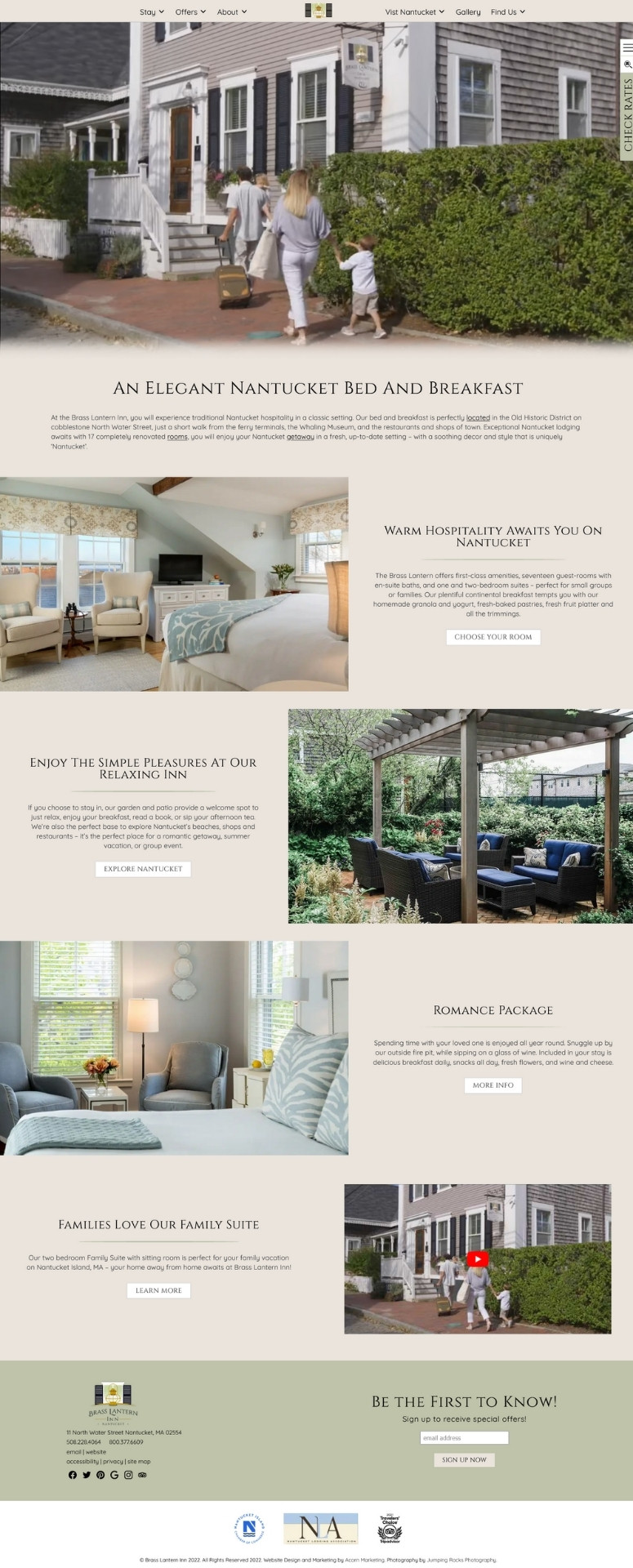 ---
Hermann Hill Weddings, Hermann, MO - Premium Design

Our Deluxe design provides a clean, modern website that allows property owners to include subtle features and added options. As with our Premium sites, the Deluxe sits on our core code base.
Brewster House Bed & Breakfast, Freeport, ME - Deluxe Design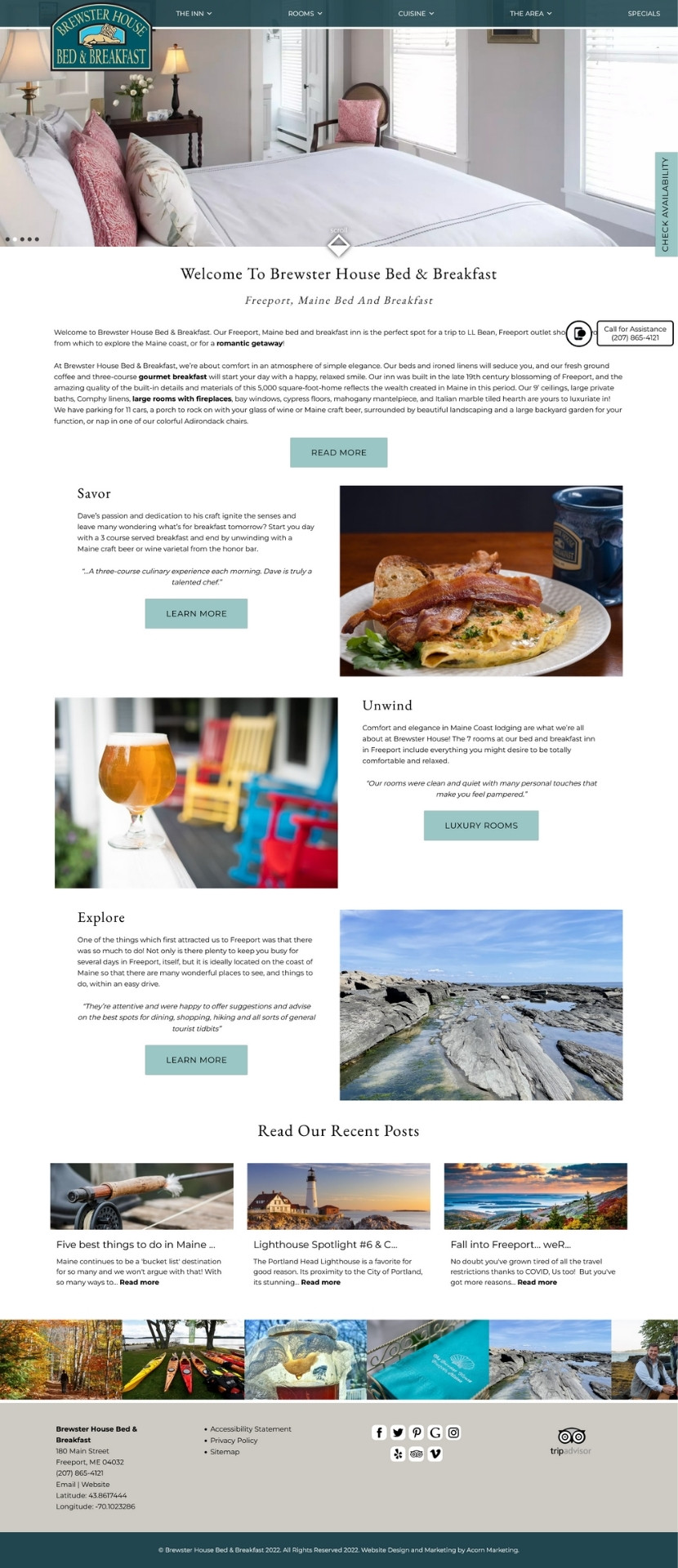 ---
The Gaslight Inn, Gettysburg, PA - Deluxe Design

Our responsive Standard Design is, of course, built from our core code base, a quality-built plug-and-play option that offers a clean and bright look and feel. This option doesn't allow for customization, but with your color choices and beautiful photos, the site will fit your property's ambiance and be attractive to potential guests.
Glen Arbor Bed & Breakfast and Cottages, Glen Arbor, MI - Standard Design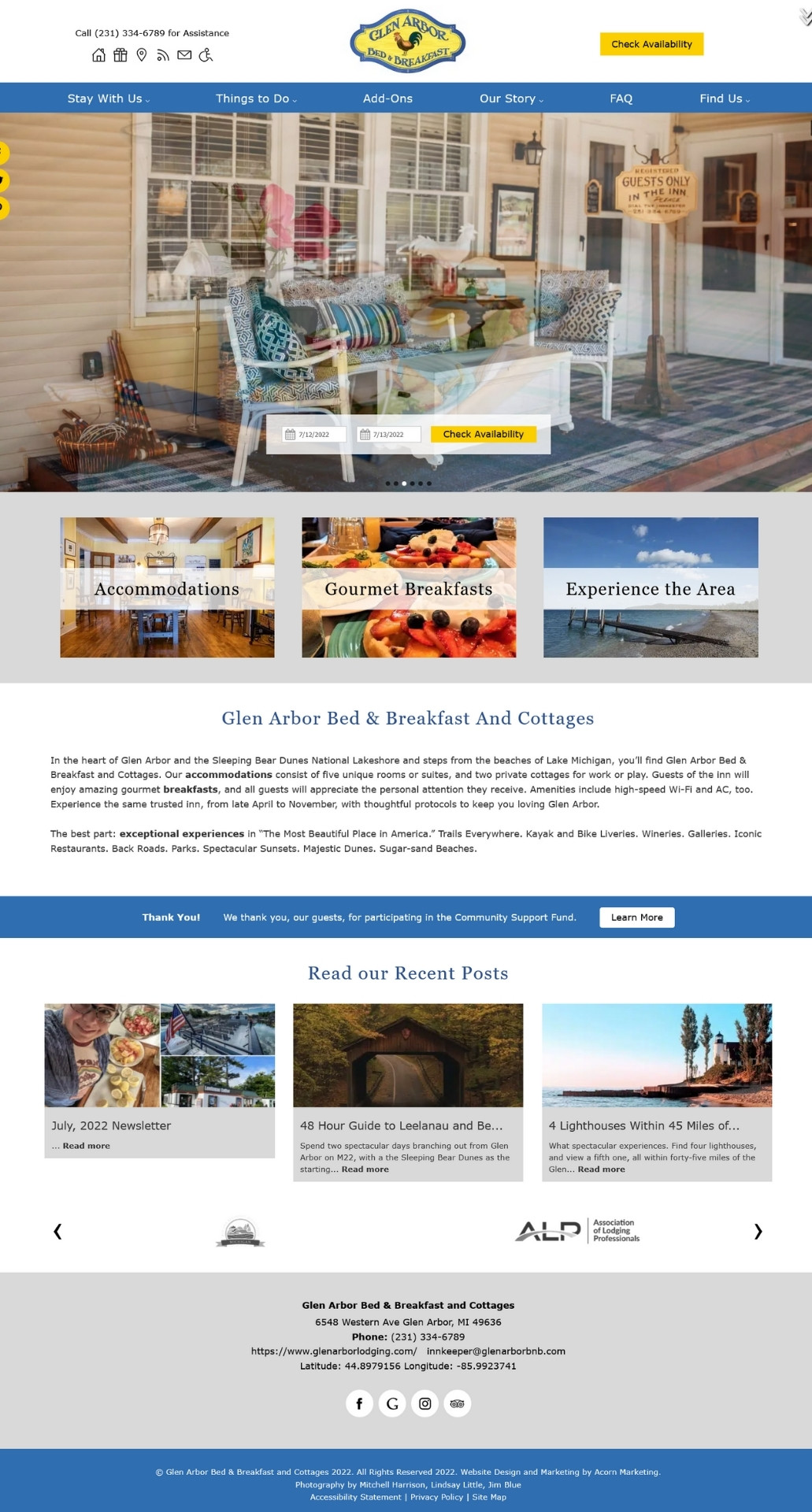 ---
The Grand Victorian Bed & Breakfast Inn, Bellaire, MI - Standard Design

You may be considering a new site as we go into Fall - if so, reach out to us for more information and a bid estimate for a bright and shiny new website from Acorn Marketing!