At the ALP Conference in Baltimore, as we prepared to teach our "Where is Google Going" session, we continued to watch Google change their search display yet again, flip-flopping from the original display where lodging properties weren't seen in the Knowledge Panel if they didn't pay for Google Hotel Ads (GHA) to where they are now seen in the knowledge panel below All Options.
Even now, we are surprised to see this new boost in visibility for your inventory. Since this new "Green Bed"  display is currently FREE by signing up through most booking engines, you should definitely take advantage of it.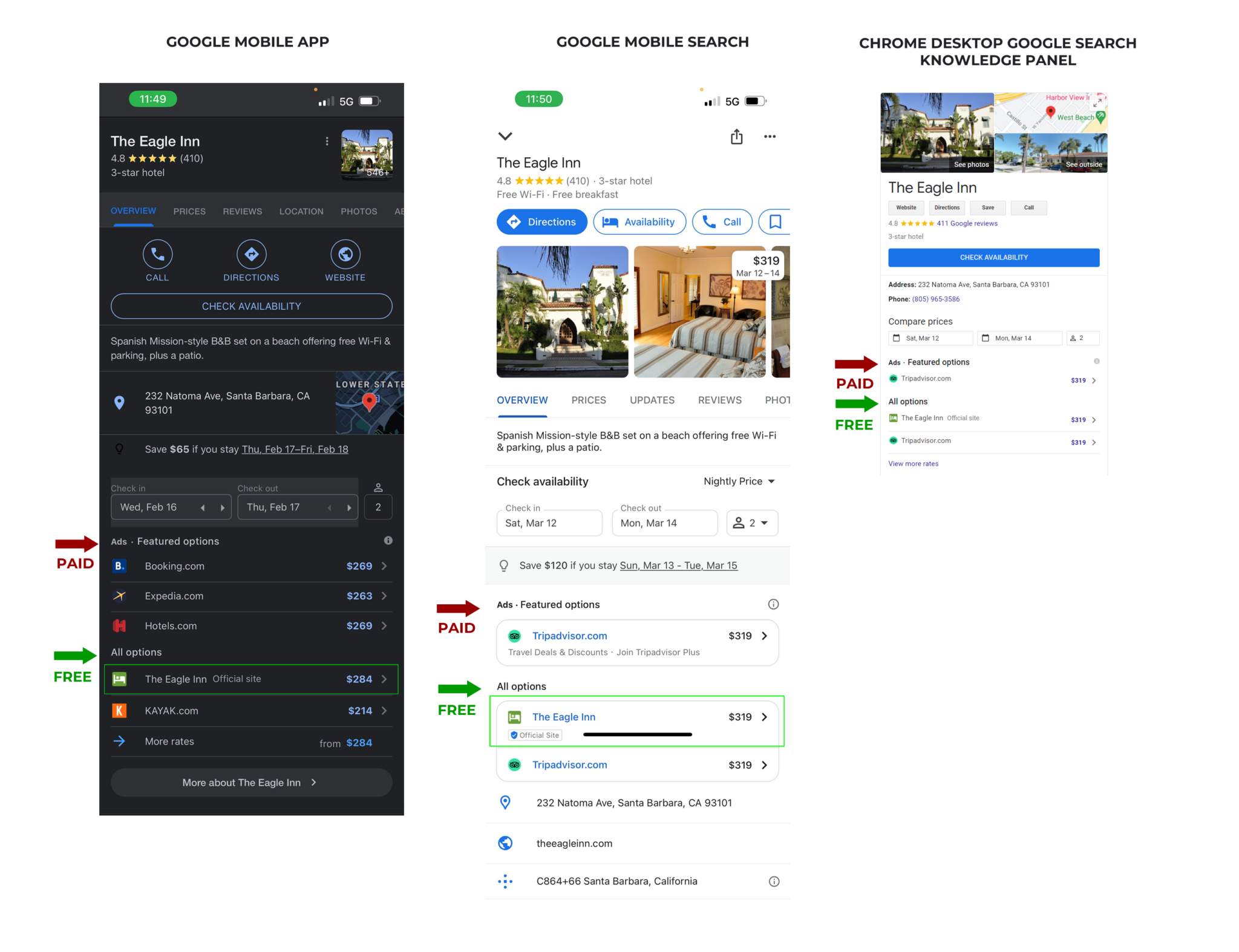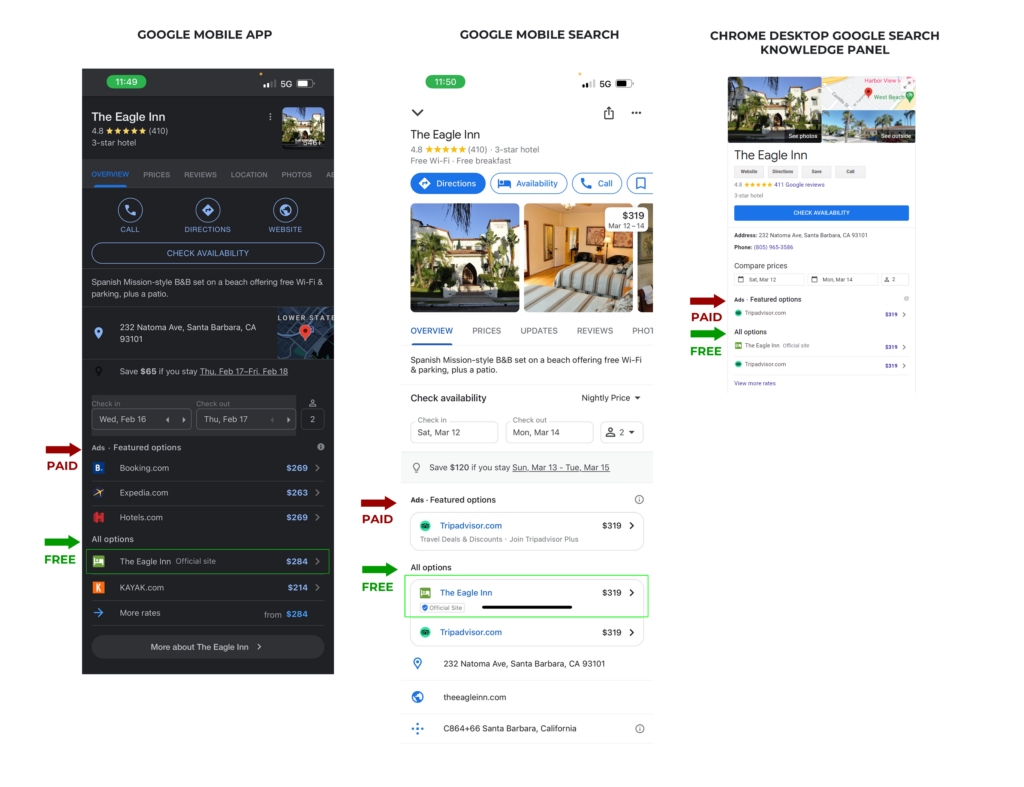 Google Hotel Ads "Green Bed"  is now showing in the knowledge panel on desktop, their app and mobile searches showing the choice between:
Ads - Featured options (PAID)
All Options (FREE)
Please Note: We are seeing some discrepancies of the knowledge panel data on desktop in Firefox, but Chrome seems to be relatively stable whether logged in or not.
Before this newest change occurred, if you only had a FREE Google Hotel Ad, you were only seen in the Google TRAVEL system, and not in the main Google SEARCH system where the Knowledge Panel resides.
Take Away: Make sure you have your FREE GHA turned on in your booking engine and you are feeding them inventory.
Need help sorting out your GHA and other important marketing for you property?  We can help!