Google's May 2021 Page Experience Update Highlights
- See supporting references as the bottom of this post -
Google is currently putting together the final changes for a search algorithm update that they've announced will land in May 2021.
The update is being called the Page Experience Update because of its focus on usability rather than things like keywords or search relevance.
This Page Experience Update looks at elements; many of which Google already looks at including page speed, mobile-friendly, safe browsing, HTTPS, intrusive interstitials, and now also layout shifts.
Google is clear about the increased weightage they're going to give to Page Experience. Terrific page experience lets people get more done and increases engagement.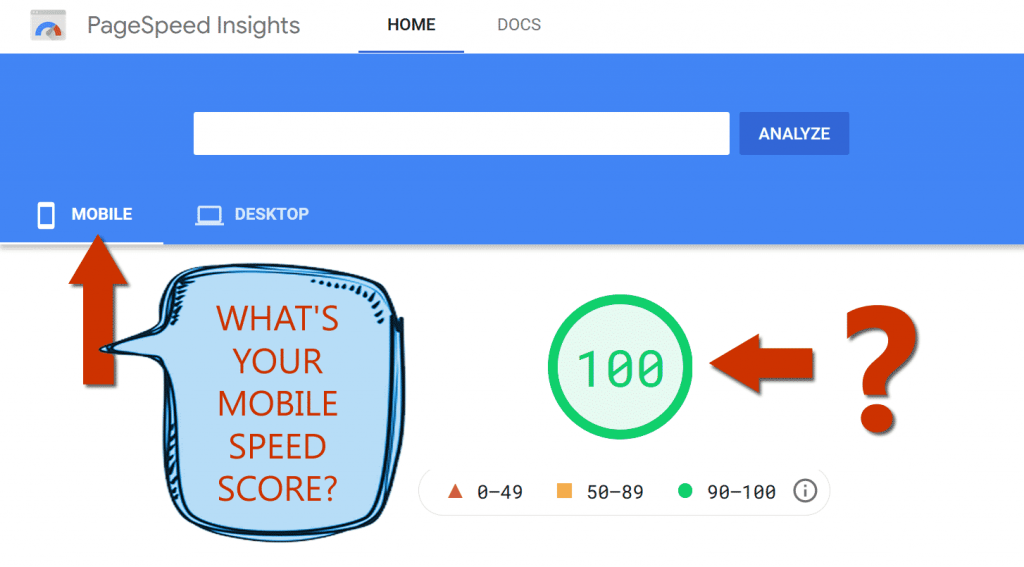 It seems evident that pages which fall below the new benchmarks are going to be left behind in the rankings. This means a significant drop in traffic. Google already considers hundreds of aspects to determine rankings. The inclusion of Page Experience lets them guide people, so they can access information more easily and enjoyably.
For site owners and others, understanding these signals and making the necessary changes should be a priority.
The probability of a guest leaving your site due to a slow loading page...
- (IE: bouncing off because they don't want to wait for the page to load) -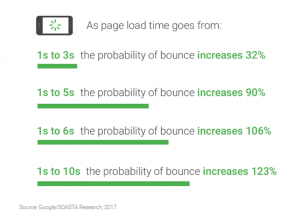 Reference: https://think.storage.googleapis.com/docs/mobile-page-speed-new-industry-benchmarks.pdf
As the leading website technology provider in our industry, Acorn decided to investigate a cross-section of our competition to see where their Inn's websites stand regarding this upcoming release.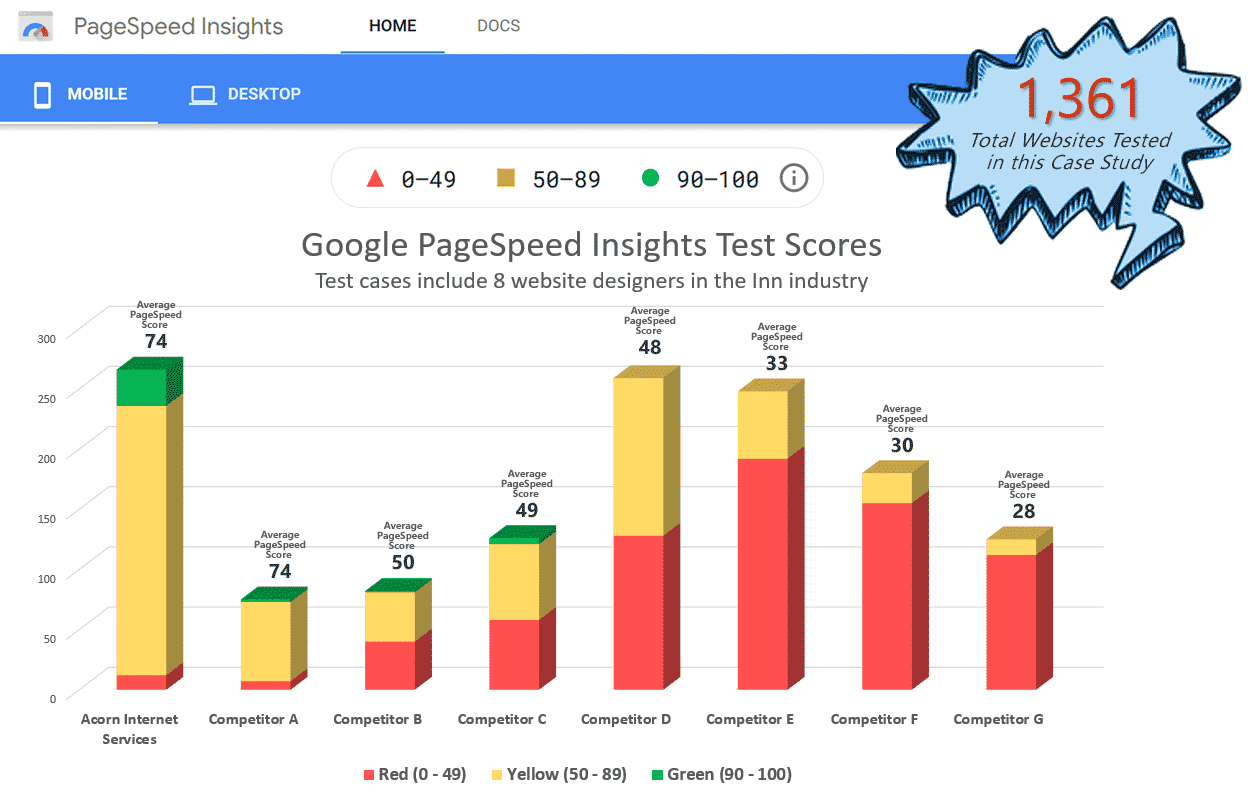 CLICK BELOW to Learn more about the Competitors (A thru G) we evaluated for this info-graphic.
How does your Website score using the PageSpeed Insights tool?
- Step by Step Instructions to test your own score -

Step 1: Choose your Browser (Chrome / Firefox / Etc.)
Step 2: Go to https://developers.google.com/speed/pagespeed/insights/
Step 3: Choose Test Type (Mobile vs. Desktop)
Step 4: Load your Website in a new tab (Verify it loads)
Step 5: Copy your full Website Address from the address bar
Step 6: Go back to the PageSpeed Insights test page and paste in your website address
Note: DO NOT HAND TYPE YOUR INN'S WEB ADDRESS!
If you get the HTTPS vs HTTP typed wrong the test will take longer to resolve to the correct URL.
Step 7: Repeat the test multiple times in a row to determine an average score.

Reference: https://developers.google.com/speed/docs/insights/v5/about
Why are so many Inn website scores so poor?
Your webmaster may tell you that great Page Content is more important than great Page Experience. They may explain to you that the reason your site runs slow is because you need everything IE: all the bells and whistles that they have put into your site to provide great page content.   If so – be careful if you have a competing inn in town that scores better than you; Google says page experience is more important for visibility in Search.   In layman's terms, your competitors may show up higher in the rankings than you do because their site loads faster than yours.

Reference: https://developers.google.com/search/docs/guides/page-experience
I would encourage every property owner to read our blog post Website Design: What You Don't Know Can Hurt Your Business to learn more about what type of design you should be spending your marketing dollars on. It may not be what you think it is.
The Top 10 Website items that can slow down your PageSpeed scores
- Your webmaster MUST manage all these items properly to improve PageSpeed scores -
Navigation
"Read More" expansions for Mobile
Calendar Widgets (Think Reservations / ResNexus, etc.)
Miscellaneous Widgets: Weather, TripAdvisor, OTA, etc.
Header Image Rotations
Embedded 3rd Party Software
Embedded Videos
Newsletter Sign-up Forms
Google Analytics
Pop-ups
Acorn uses ALL of these features on our website designs, and as of the release date on this blog post, we have the majority of the highest PageSpeed scores in the industry. The difference in our scores vs. the majority of our competitors scores is that Acorn places a priority on following Google's guidelines as we know that Google is your number one provider of direct bookings.
We have been saying this for years…
The path to generating revenue is not just about how the site looks, it is also about how it functions. It is never a good idea to hire a web provider JUST because you like the way their designs look. Many of the hundreds of competitors sites we tested look beautiful but load extremely slow. A quality web provider knows how to balance a beautiful web design with the necessary underlying code to satisfy Google's requirements.
Is this just Chicken Little or Impending Doom?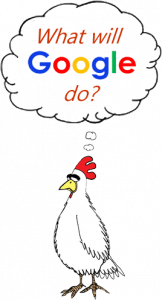 If Google does what they say they are going to do to force you to make your site load more quickly with the use of an indicator for your guests to see, you are going to want to improve your speed scores ASAP.
If you don't think that Google would do such a thing, then I suggest you go back in time and follow the history of how Google has already forced you to:
a) have a responsive mobile design (and)
b) host your website with HTTPS://
At Acorn, we take Google guidelines seriously, so we can keep our clients ahead of their competitors!
Go Back in Time and Follow the History
Wrap Up
No one knows exactly how Google will indicate to your guests if a site loads quickly. What we do know is they say they are considering some type of indicator as they move forward with this May 2021 release.
"Google has also stated that by next year, they will introduce a visual indicator to designate those search results that meet all of their page experience specifications. They've done something like this in the past, too. You must have observed, for example, AMP icons as well as slow and mobile-friendly labels. If this indicator is displayed prominently in search results, there are good chances that users will prefer these sites over others. While Google is yet to announce the shape, size, and position of such indicators, it's a mark of how seriously they're taking their forthcoming page experience guidelines."  - Search Engine Watch
For Acorn Clients Only
If you missed our Webinar on this topic, please email support@acorn-is.com and request access to the recording and the additional information that was provided during that session.
References