A Sock Contest + a National B&B Conference + the Most Creative Innkeepers Ever = So Much FUN!
It's been a few months since the Myrtle Beach PAII conference, although with all that's been happening in the world since then, it seems like it's been so much longer, and we haven't yet done a blog post sharing how much fun we and our clients all had.
Especially now, with our industry currently in a holding pattern from COVID-19, and the stress this is causing, we wanted to take a moment and share the amazing creativity innkeepers possess.
It will be this creativity and willingness to think outside the box that is going to be our industry's saving grace once travel begins again.
The backstory begins:
During the Day with Acorn at the conference, our clients received a swag bag which included designer Acorn socks boasting -- KNOWLEDGE -- Your Path to Success. We asked our innkeepers to use the socks in creative ways and then post them to the conference app. As expected, the entries were uniquely creative and gave us all the giggles!  From beach scenes to hotel-room movie nights, family-friendly to slightly risqué, we saw our socks in action and LOVED the results!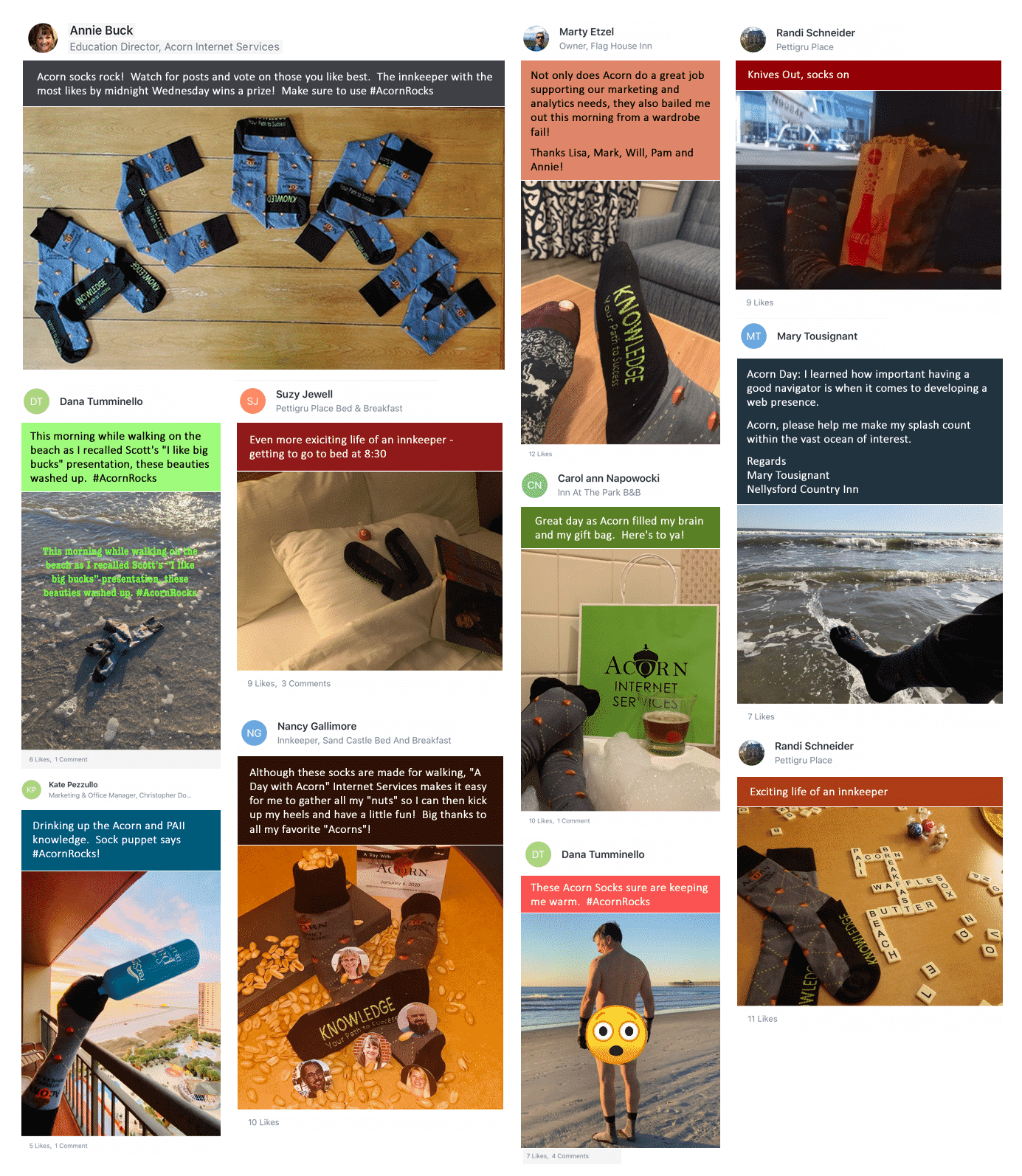 We are all still laughing!  Our clients are the best!  And we love these posts.  We hope that you will get as much enjoyment and cheer from the images as we did!
We encourage innkeepers everywhere to stay strong and set your creative side free!
It's never to early to start thinking of creative ways to adjust your marketing plan to be ready for the new normal once travel begins to return!