Join us for A Day with Acorn at the 2020 PAII Innkeeping Conference and Trade Show in Myrtle Beach, SC.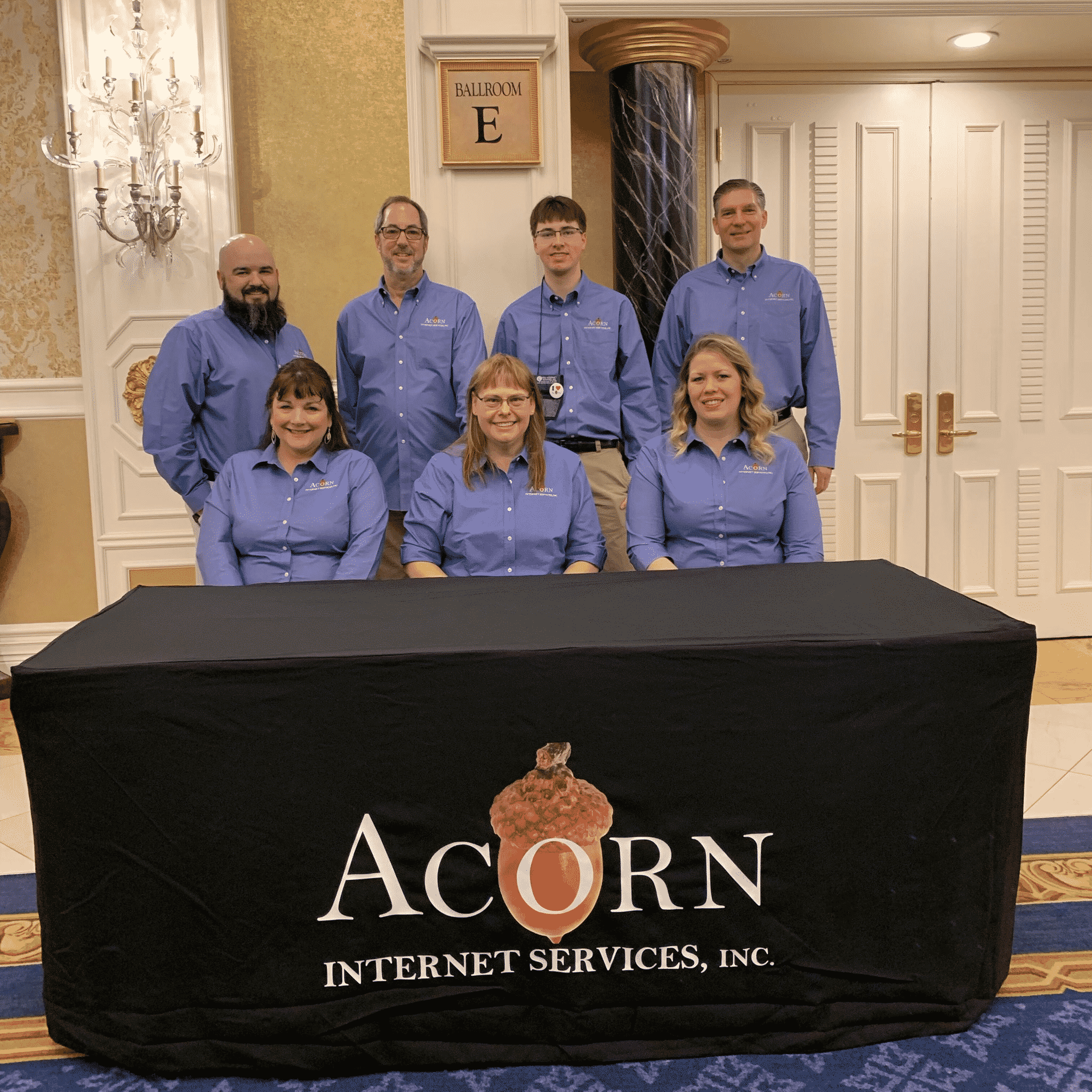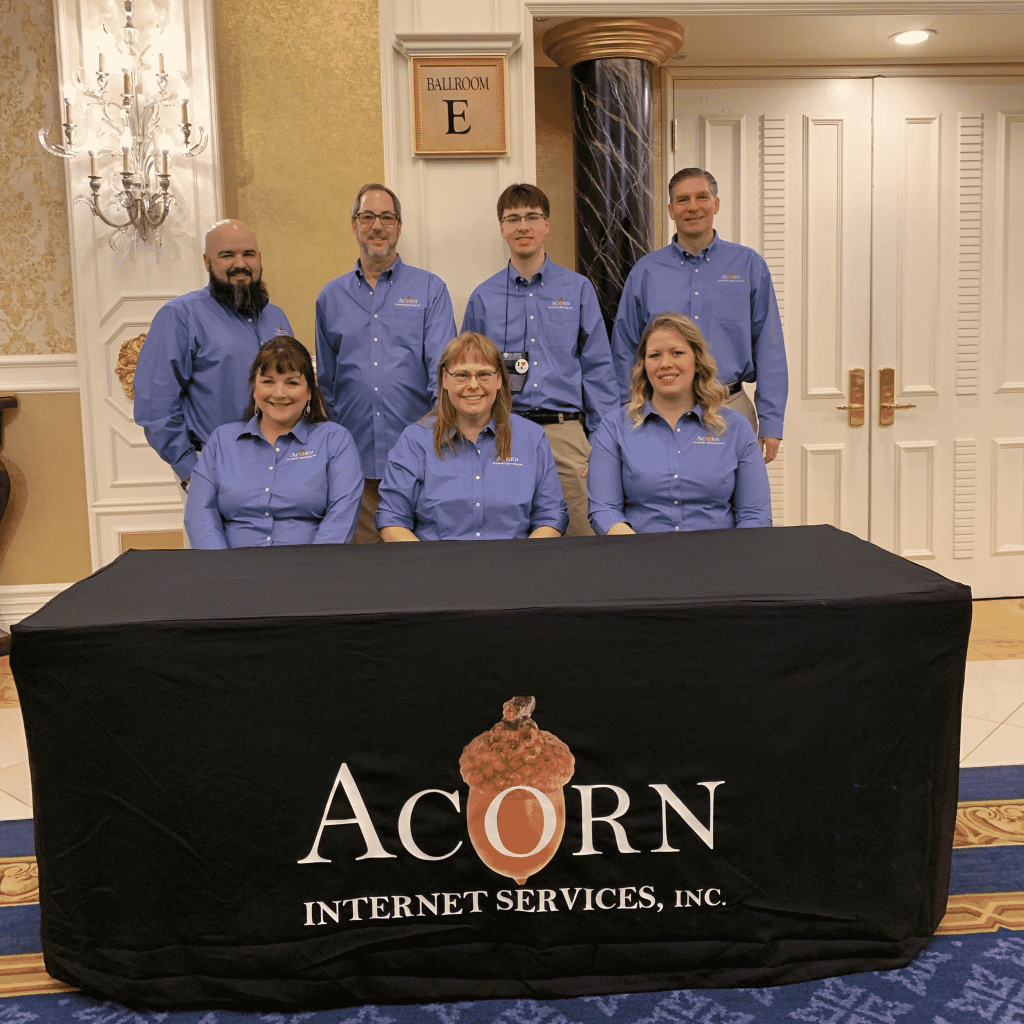 This will be our second annual A Day with Acorn for our Acorn clients. We provided this valuable add-on, for the first time, at the Vegas conference last January. Back by popular demand, we are offering new sessions for our Acorn clients in Myrtle Beach this year.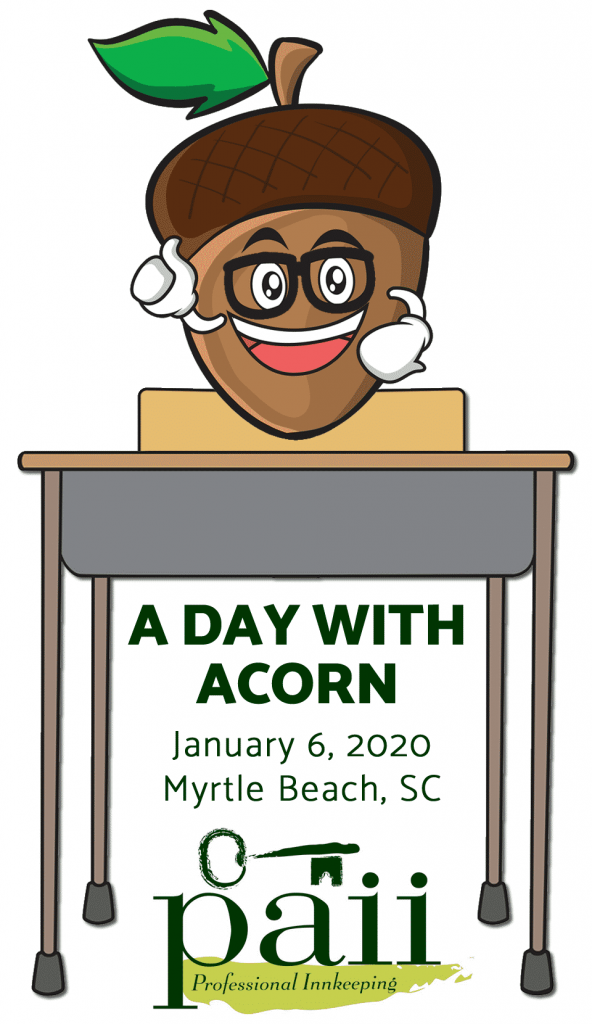 What Innkeepers are Saying:
"Key Topics for our Business – Will Attend Again!"
"Excellent Information -- Excellent Topics -- Well Done – Fabulous!"
"We trust Acorn's guidance in the always changing online world."
"While I may have had an idea on what I needed to do, your presentations helped me prioritize the biggest things and gave me an idea on something new. Thank You!"
"Nice to have focused learning time with all Acorn clients all together."
"Really good speakers, and topics were spot on, knowledge of Acorn team is SUPER!"
"I LOVE that Acorn's mission is to help us Innkeepers make $$$ and be successful."
If you have not yet signed up to attend the 2020 PAII Innkeeping Conference and Trade Show in January 2020, now is the time. As an Acorn client, you will automatically be included in our valuable A Day with Acorn being held on January 6, 2020 at no extra cost!
Don't miss out! Register Now.

---
January 6, 2020 - A Day with Acorn Line Up: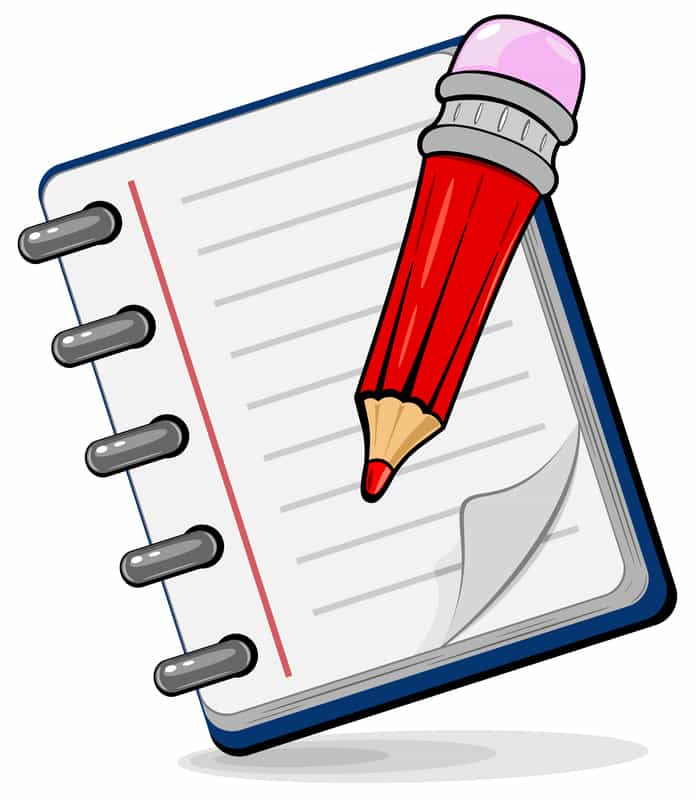 8:30 - 9:00
9:00 - 9:30
Kickoff and State of the Union
Join us as we kick off this full day of hands-on learning! Hear the latest news happening with the Direct Booking Movement, how associations are getting involved, and any other last-minute hot topics impacting our industry.
Presenters: Lisa Kolb & Kris Ullmer
9:45 - 10:45
Are You Making Data-Driven Decisions to Drive Direct Bookings? What's Google Got to Do With It?
Google continues to find new ways to impact your bottom line. What can innkeepers do about it? Determining ROAS (Return on Ad Spend) and ROI (Return on Investment) on every dollar of your marketing budget is the only way to TAKE-BACK your direct bookings in today's shifting-share marketplace.
Presenter: Lisa Kolb
11:00 - 12:00
TripAdvisor: Friend or Foe? What You Need to Know.
TripAdvisor is one of our industry's top players in metasearch, only slightly behind the OTAs (Online Travel Agency). Did you know that 74% of travelers visit TripAdvisor prior to booking direct and that 25% of all a guests' shopping time is spent on TripAdvisor? You cannot ignore TripAdvisor and expect to succeed with your TAKE-BACK direct bookings strategy. This session will show you how TripAdvisor's changes are impacting your bottom line and what you need to do about it.
Presenters: Lisa Kolb & Pam Prentice
So How's that Strategy-Free Social Media and Newsletter Program Working for Ya?
If you've been working with Acorn for any length of time, you know that your success depends on accurate data and information. When you are posting on social media and sending out newsletters, are you doing any follow-up to make sure that your labor is having a positive effect? We'll show you how to check the effectiveness of your campaigns and use that information to make better decisions on how to spend your time, which is money!
Presenters: Annie Buck & Will McQueen
12:15 - 1:00
Lunch - Hosted by Acorn Internet Services, Inc.
1:15 - 2:15
What's Your ROAS? Are Paid Ad Campaigns Helping or Hurting Your Business?
No one will deny that being found online is a critical piece of your online presence. With so many paid services available today promising to boost your direct booking revenue, you need to know what works and what doesn't. Innkeepers are inundated with opportunities to pay to play, but beware! Paid campaigns are not a one-size-fits-all solution. Learn how to figure out your ROAS (Return on Ad Spend) and determine how well your paid campaigns are working for you.
Presenters: Lisa Kolb & Pam Prentice
Google My Business CTR is On the Rise: Are You Maximizing Your Visibility in the Knowledge Panel?
Based on your Google Analytics, we know that your potential guests are reading and clicking on the information in your Google Knowledge Panel at a much higher rate than ever than before. Therefore, a wise innkeeper realizes that you can't just set it and forget it. This session will cover how to optimize the Knowledge Panel to provide ongoing accurate information to your potential guests.

Presenters: Annie Buck
2:30 - 3:30
Leaping into 2020 - How Acorn Can Help You Make this Year Your Best Year Ever!
Acorn cares just as much about your bottom line as we do our own! Discover all that Acorn has in store for you, so you can be successful in 2020. From new website layouts to additional tracking services and direct booking options. Let us help you work smarter, not harder, in 2020.
Presenters: Pam Prentice & Mark Hall
"People Also Ask" - And YOU Have the Answers! An All New 2020 Blogging Strategy.
Google is not always the unfathomable beast that it's sometimes made out to be. The SERPs (Search Engine Results Pages) have changed. Zero-click searches are on the rise. More than 50% of Google searches end without a click to other content. Are you maximizing this opportunity? We'll go over the "People Also Ask" section of Google results and how you can use this feature to develop targeted blog topics. We'll also share our blog marketing report, which is currently available to our blog writing and Advantage Plan Level 3 & 4 clients.
Presenter: Annie Buck
3:45 - 4:30
Acorn Innkeepers Panel and Open Q&A
Open forum for innkeepers to share their stories, questions, and ideas. This will be an interactive session where you can take advantage of the knowledge and experience of your fellow innkeepers as well as the Acorn team.
Presenters: The Acorn Team
4:30 - 5:00
Start the Year Off Right with Our 2020 Checklist for Success.

Wrap up this full day of learning with an all-inclusive checklist for success for 2020. The checklist will include everything you should already have in place from 2019, and all the things you should be prioritizing as you move into 2020.
Presenters: The Acorn Team
One-On-Ones will also be available throughout the day. Watch for the sign-up schedule.