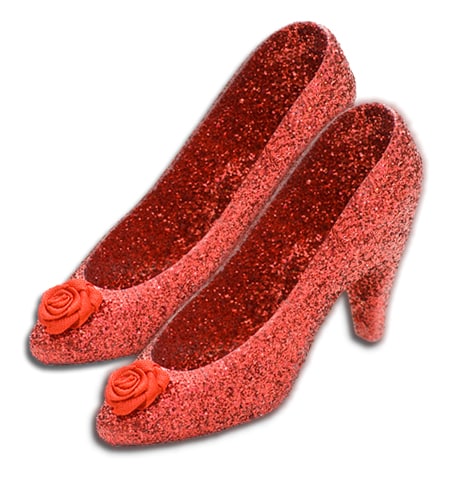 And as much as we'd all like to deny it: We aren't in Kansas anymore. Many marketing avenues that used to be free, and worked well for providing bookings are no longer free.
You now have to Pay-to-Play.
The question is, now that you have to Pay-to-Play, are you getting your money's worth?
Innkeepers continue to tell us: "I've been Innkeeping for years, and I've never had to pay for __________ before, but my bookings are down and I don't know what to do." Please choose from the info-graphic below to fill in the blank.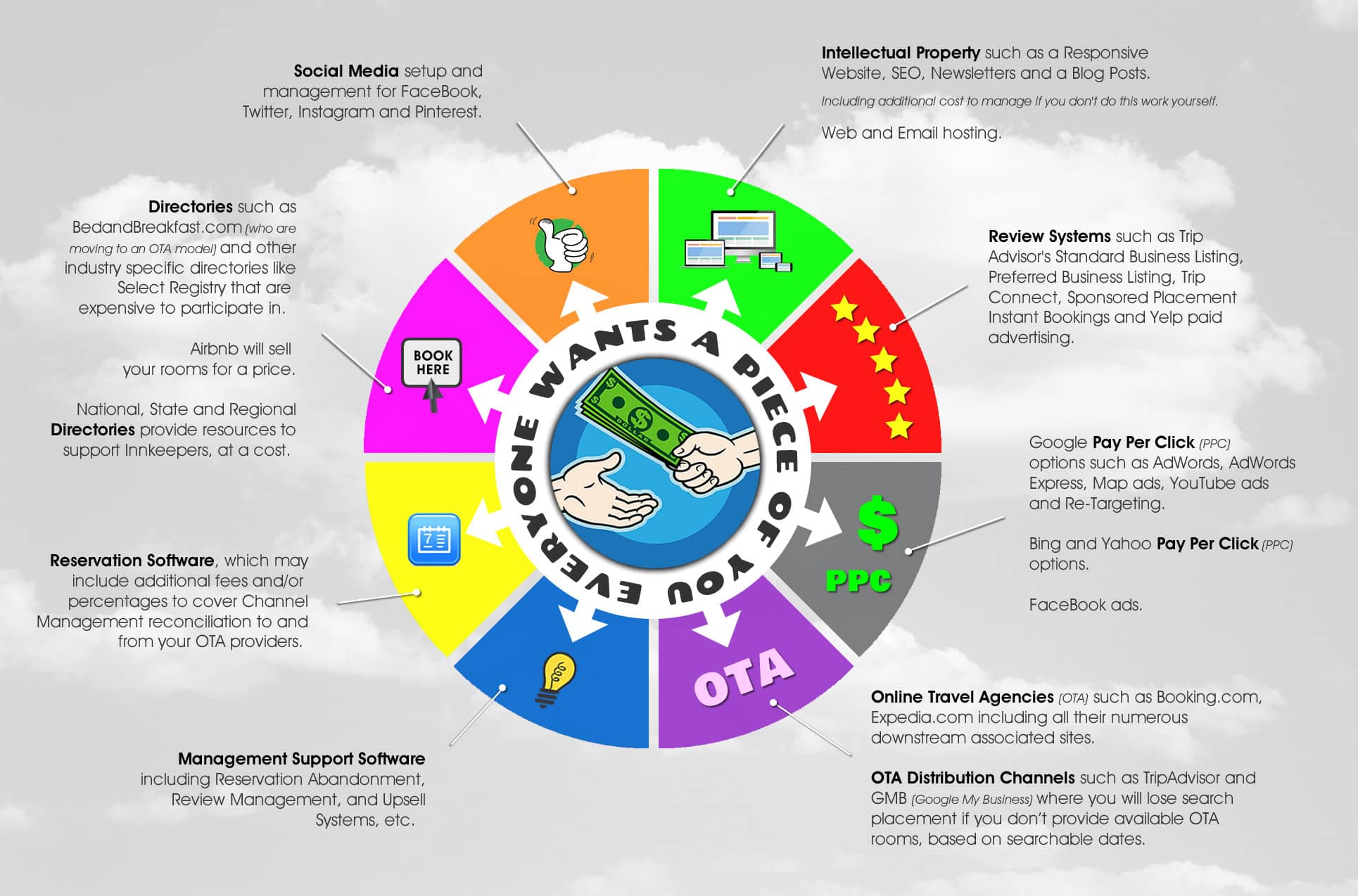 So many of these paid options weren't even in the Innkeepers marketing play book just a few years ago. But they are here today, and slowly but surely they are squeezing out any of the "Free" options Innkeepers have been living off of, replacing them with their paid services.

Some Companies
Some companies may continue to provide you a handful of the services listed above for "Free". Though you typically must sign up for other services in order to claim the "Free" option. But, in the end you typically find yourself paying way more than if you would have just paid for the services, flat out, in the first place.
Some companies cut costs by selling you products that aren't portable, as they can build the same web design over and over again for less effort on an in-house system. You pay each month to use (lease) your intellectual property. But you can never move it when you wish to change providers.
Some companies keep their costs down by selling you canned services where you end up with the same blog or newsletter program they package for all their clients. We know that a one-size-fits-all marketing campaign will not give you a competitive edge in today's marketplace.
Some companies are more interested in their bottom line than yours, as they offer to take your money for this and that, but they never attempt to get to the heart of your marketing needs as a whole (which is a difficult and time consuming task), and your business continues to drop as your marketing budget continues to grow.
So, with all these different companies wanting a piece of you, how do you make sure you aren't getting Ripped off? Taken to the cleaners? Fleeced, Hoodwinked, Duped, Bamboozled?
If you aren't careful, just one bad decision, just one mistake, can cost you thousands of dollars. Most Innkeepers can't absorb that type of loss, and find themselves worse off than when they went looking for a solution in the first place.
Innkeepers who are managing to stay afloat in today's Pay-to-Play world know the SECRET!

Business owners must be willing to LEARN.
Learn the basics for each of these marketing options?
Learn the pros and cons of using each marketing option?
Learn what they cost?
Learn which best suit your needs and which you should choose?
Learn who you should purchase them from?
You must learn the basics of what each of these marketing options mean to your bottom line and how to apply the right strategy that will provide the best return for your business. It DOES NOT MEAN you must do all the work yourself. You simply need to be the one "calling the shots", and you can't do that if you don't understand enough to know what the "shots" should be. Leaving such decisions to a paid marketing firm puts the success of your business in their hands. It's your business. You need to be the decision maker when it comes to your Inn's marketing plan, and to do so, you need to learn the basics.

It's no longer "Just-About"
A Website
SEO (Search Engine Optimization)
Newsletters
Blog posts
Social media
... Yes, you still need to have all these things in place for your business, but these things are only just the beginning, a drop in the bucket of a well thought out and individualized Inn's marketing plan.
Innkeepers today simply don't have the time or the resources to keep up with all these marketing options. You CANNOT make quality decisions without someone to guide you, someone who understands your Inn's individual needs and will help you choose the right solutions for your business.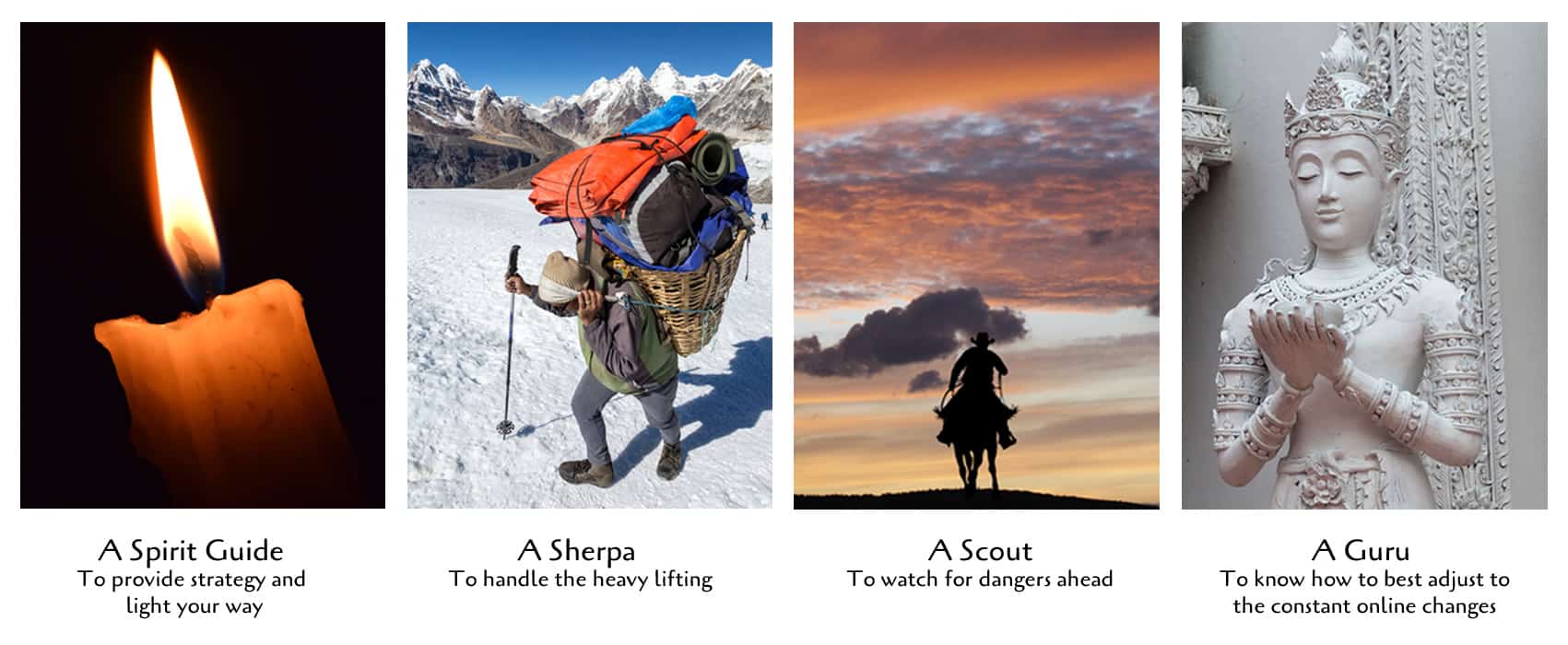 What you need is a company that will partner with you. One that can be your Spirit Guide, Sherpa, Scout, and Guru. One who can help you choose and measure the best marketing strategy for your business, on a monthly basis, and adjust as the market changes.

Hiring a "Just-A" company is a fatal mistake
Just-A Website
Just-A SEO Optimizer
Just-A Blog Writer
Just-A Newsletter Sender
Just-A Social Media Manager
Just-A Pay-Per-Click Monitor
Just-A Reputation Management Reviewer
Just-A on and on and on…
Marketing requirements are changing on a daily basis. You must invest in your own knowledge and learn what you need to know to choose wisely. Not everyone who wants a piece of you has your best interest at heart. Whatever choices you make today are either going to make or break your business tomorrow? Choose wisely.

---

CLICK HERE if you are ready to learn more about our Full Service Advantage Plan options. Questions? Email Lisa@acorn-is.com
We care about your business as if it were our own, and will not recommend "Just-A-Lot" of random marketing choices for you to spend money on. Instead will help you create and manage a cohesive plan to keep up in today's Pay-to-Play world.
It's time to get into the game. Are you ready?