Creating a website for a bed and breakfast in the lodging industry is very different than creating a website for any other type of business. Below are the Top 12 Must-Have Components that should be integrated into your new bed and breakfast website design, starting with visual appeal first, and then moving on to functional design requirements to wrap up the list! The marriage between visual appeal and functional design is a delicate balancing act that all innkeepers and property owners must be aware of when designing and developing a website.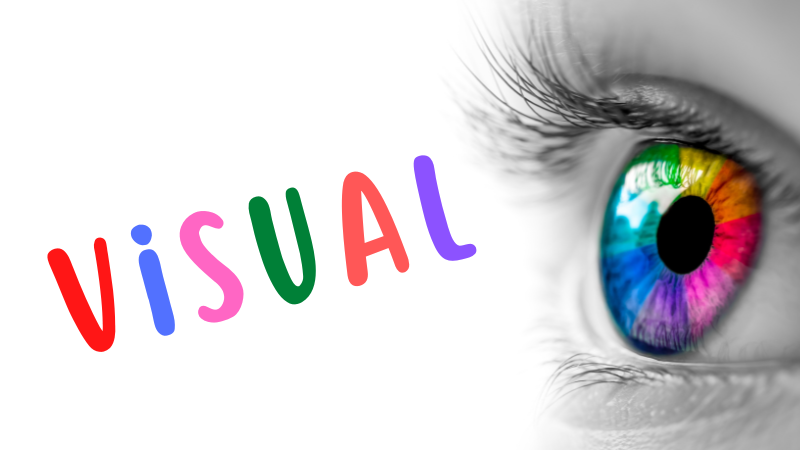 What is Visual Appeal?
Visual appeal is how your website looks when your guest loads it on their desktop, tablet, or phone. Is it visually eye-catching? Are there eye-popping photos? Is it aesthetically pleasing? Does it make the potential guest want to look deeper into its pages and book a room at your property over a competitor's property? It's the eye candy that professional photography, color, and video adds to your website design.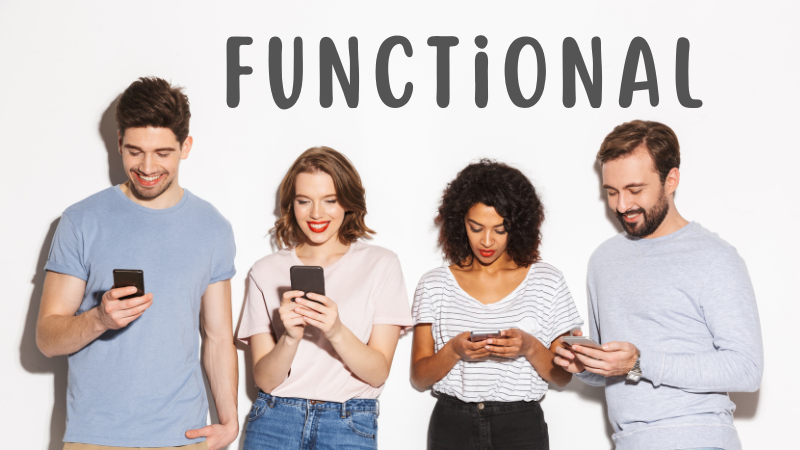 What is Functional Design?
Functional design is the ability of your guest to easily find the information they are looking for, make a decision, and book a room. But it also includes other considerations, such as being Mobile First, passing ADA (Americans with Disabilities Act) requirements, and meeting Google's Page Speed recommendations.
Websites that marry both the functional and visual elements are proven to be the most successful for both the guest and the property owner. A positive experience with your property begins online with your website, even before the guest books, and you'll reap the benefits of increased revenue when they do. If you create a website with only visual appeal, your business will be at a huge financial disadvantage.
1. Highlight Your Property with Fabulous Photography


Professional photography is a must-have when it comes to the success of your website, online presence, and bottom line. It is essential to visually communicate the look and feel of your property so that guests will be compelled to choose you over your competition. There are many types of photographers available who can take your photos, but we recommend using a photographer who specializes in the bed and breakfast industry. Why? Because they know how to make your property look its best, from lighting to staging and everything in between. Explore a list of hospitality business photographers on our website.
Must-Have Photos to Consider:
Exterior Building
Interior Common Areas
Individual Rooms
Amenities
Property Photos
Parking
On- and Off-Site Activities
Area Attractions and Things To Do
ADA Rooms and ADA Property Amenities
Food and Dining
Niche Photos (Weddings, Pet Friendly, Spa, etc.)
See Professional Bed and Breakfast Photography Live:
2. Enhance the Guest Experience with Specials and Packages

When a property offers specials and packages, it allows the guest to create a unique "stay their way" vacation. Guests can customize their stay with the things they enjoy and want to experience. Creating special offerings and packages is one way to do this, and it will set you apart from your competitors. Such offerings are as varied as the inns themselves. Remember, you should be up-selling as part of the booking process, but up-selling after a booking has taken place is also a great way to increase your revenue. This can be easily done with your confirmation email, e-blasts, or texting services, like Whistle.
Special and Package Examples to Consider:
Adventure
Spa
Baby-Moons
Drinks and Dining
Girlfriend Getaways
Mancations
Romance
Elopements
Event-Related Packages
Loyalty Programs for Frequent Stay Guests
Mid-Week Incentive Travel
3. Build Your Brand with Best-Practice Blogging
You may think blogging is old school, but when done properly, it creates evergreen content that continues to provide you with visibility and engagement years into the future. But… It must be quality content. If you are blogging or paying a marketing firm just for the sake of blogging, STOP! Your first need to lay out a plan based on your goals for the year. What do you want to communicate to your past and future guests? What do you want them to know that will entice them to visit your area and stay at your property?
The next step is to know how Google indexes travel topics in today's search results, and adjust your plan accordingly based on that information. Just as your website requires web pages that are functional, this concept applies to your blog also. Knowing how to load your content and photos is also just as important as creating the right content. Seeking out opportunities like, "People also Ask" or striving for "Position Zero" in Google with your blog posts is great for visibility. A quality blog post can deliver both high engagement and/or bookings when done properly. On the other hand, when blogging is done wrong, you may be left with dismal results and increased digital baggage.
Blog Topics for Consideration:
Festivals
On-site Activities
Off-site Activities and Outfitters
Recipes
News at the Inn
Seasonal Activities and Holidays
Life of an Innkeeper
Hacks and Tips
Day Trips
Romance
Shopping
Promotions of Specials and Packages
Blog Writing Advice:
It's important to hire a marketing firm that can prove effective blog writing results, i.e., revenue. If you plan to DIY, you should sign up for online training to learn how to make the most of your blogging efforts by doing it right the first time. It's not just about the content, but how it's presented to Google inside your website code!
4. Establish Frustration-Free Navigation

Navigation is how your guests are going to move around your site looking for information about the property so they can make a booking decision. Quality navigation will increase the amount of time users and your guests will spend on your site browsing content. You want your navigation to effectively communicate where the guest is on your website and where they can go for more information. You don't want to make the navigation so complicated or with too many choices that a guest gets bogged down and gives up. Also, it's important to realize that your navigation is not only for sighted users, but for visually-impaired users, and so it must operate correctly, allowing access for everyone.
Various Navigation Options:
5. Create Call-To-Actions that Translate into Bookings

A call to action, or CTA, is a written directive used to direct your guest to take some type of action. CTAs can appear in a variety of ways:
Text Link
Button Link
Image Link
Icon Link
Form or Sign-Up
The sole purpose of creating a quality website design is to obtain a direct booking. Direct bookings are much less costly to the business owner than an OTA (Online Travel Agency) booking. Plus, you "own" the ability to communicate with the guest for future sale opportunities.
Call to Actions for Consideration:
Subscribe for Ongoing Information
Booking Engine Sliders, Use Forms, Buttons and Links
Room Features
ADA Features
Specials and Packages
Niches Provided
Blog Mentions
6. Boost Your Reservations with a Best-Fit Booking Engine

When selecting a booking engine, there are many choices available. You will find that pricing varies based on your type of property and the number of rooms available to book. First and foremost, your booking engine must be Mobile Friendly. Test it out. Is it as easy to book a room as it is to buy a product on Amazon? Secondly, it must be developed to follow ADA guidelines. ADA guideline 36.302 states that if you are required to provide an ADA room, you must withhold that room from inventory until it's the last room in its type. Booking engines should provide you with this capability in their system.
Booking Engine Considerations:
Does the booking engine...
Connect to Google Analytics for e-commerce tracking of reservations?
Work well on desktop, mobile, and tablet?
Comply with ADA requirements?
Provide an option to withhold an ADA room until it is the last room in its type?
Feed inventory to various OTAs (i.e., Booking.com, Expedia, etc.)?
Feed inventory to various STR systems (i.e., Airbnb, VRBO, etc.)?
Allow for meta pixel integration?
Feed inventory to Google Hotel and Preferred Travel Ads?
Connect to texting programs, such as Whistle?
Connect to Tripadvisor's TripConnect program?
Connect to website retention and up-sell programs, such as Triptease?
Allow you to re-target guests who abandon the booking process?
Provide yield management tools to support your specific revenue management strategy?
This is just a sample of things to take into consideration when choosing a booking engine. If you need assistance, please contact us for help. We provide consulting services for innkeepers who need assistance with booking engines and any other marketing needs you may have.
7. Provide Protection with Compliant ADA Design

Lodging properties across the country are being sued. In fact, the number of website accessibility lawsuits have increased over 200% since 2017. Have you taken the necessary precautions to prepare for a potential and possibly costly lawsuit?
There are two sides to ADA. First, there is the physical side of ADA from which you may or may not be exempt. Historic properties are not automatically exempt from providing accessible amenities, although you may have specific, documented exemptions that apply to your property due to its historic nature. Second, there is the website side of ADA from which NO ONE is exempt. There are also other important ADA guidelines to be aware of regarding your booking engine, PMS, online travel agency listings, and your requirement to retain your ADA room for use by a disabled person until it is the last room in its type.
How do you know if you are compliant?
The use of an overlay program does not make your site compliant. Rather, the actual website code must be developed to follow the WCAG guidelines.
You may test your website via Chrome's Accessibility tool, but keep in mind, this tool…
Doesn't test for all the WCAG requirements.
Will not test keyboard vs. mouse requirements.
Will not test screen reader functionality.
Cannot verify text to background ratio with text that overlays a photo.
May show "false positive" results.
Only tests one page at a time.
Sampling of a Few ADA Requirements [Click Here for Full List]
Movement / animation must have an option to "turn off" the movement for those who experience seizures.
Alt tags (alternative tags) describing the content of the photo must be included for all images on your blog, website, and reservation software.
Text spacing must meet WCAG guidelines.
The site must meet the acceptable differential in the color ratio of the text vs. the background.
PDFs must be readable by reader software.
Videos need to include both captions and transcripts.
Keyboard navigation must be in place for vision-impaired users if they cannot use a mouse.
8. Incorporate Rich Results for Enhanced Google Placement

Rich results are experiences on Google surfaces, such as Search, that go beyond the standard blue link. Rich results can include carousels, images, or other non-textual elements. Rich results are something a well-versed website developer knows how to include in your site to boost specific elements on your website that you want a guest to find in Google. This type of integration for Google placement is beyond the visual, and it delves into the actual coding layer of your website.
Short List of Rich Results in the Bed and Breakfast Industry:
Local Businesses (to support Google Travel Results and the Knowledge Panel)
Recipes
Events
Hint: If you want to expand your reach to potential guests in Google, you should choose a developer who knows how to use tools such as Schema and Structured Data to boost your visibility in Search.
9. Pursue Google's "Mobile-First" Guidelines with a Passion

Mobile-first indexing, initially announced in November of 2016, means Google primarily uses the mobile version of your website for indexing and ranking. Mobile-first design is an approach in which web designers lay out the visual design for mobile devices first, and then gradually work up to larger screen sizes, ending with your desktop display. Prior to November 2016, the desktop version of your website determined the content of the site, and thus the placement of both desktop and mobile results. However, as mobile usage continues to climb, which is verifiable via Google Analytics, it's important to create a website design that is developed with mobile-first principles in mind.
Google Mobile-First Requirements:
Make sure the mobile site contains the same content as your desktop site.
Put the same metadata on both versions of your site.
Make sure the mobile site has the same alt text for images as the desktop site.
Make sure the mobile page content quality is as good as the desktop page.
Hint: If you have a responsive website design, which is one set of website code that adjusts the site to the size of the screen, then you won't have to worry about matching all the elements listed above between the mobile version and the desktop version of the site. Google recommends using responsive web design.
10. Ensure Mobile Bookings with a FAST-Loading Site


The truth is, a guest will not wait for a slow mobile site to load. they will leave. So, if you're paying for any type of marketing to get them to your site (Pay-Per-Click, Google Hotel Ads, Tripadvisor, etc.) and it's not fast enough, then you'll lose marketing dollars and your potential booking. Google doesn't want to send a guest to a site they're going to abandon. And this isn't something new. Google's algorithms started considering page speed as far back as 2010.
Page Speed Testing Scores:
RED (0-49)
YELLOW (50-89)
GREEN (90-100)
Test your site to see your website scores!
Consideration: You should NOT strive for a GREEN score by removing functionality, such as photo rotations, beautiful photography, and videos that can—and should—be included in your design. But you shouldn't have a site that loads in the RED zone either. Make sure you are providing your guests with the content and visuals they need to make a decision to book a room. At the same time, make sure you have improved your speed by implementing the PageSpeed Insights tool's recommendations for your website.
11. Understand the Difference Between SEO vs. Local Marketing

As Google continues to provide visual results that encourage your guests to click away from Google Search and into Google Travel for traditional SEO (Search Engine Optimization) search phrases, it's important to make sure your long-term website design strategy is not stuck in the traditional SEO tasks of the past.
As we see more and more visitors using a mobile device to find properties—even if they wait to book until they are back at their desktop—many of the results at the top of the page are Google Travel results and not Google Search organic results.
What's more, Google Travel only provides a website button link to your website. Google Travel results are not controlled by your website SEO, but by the dates the guest is searching (this is dependent on whether you have provided inventory for those dates). Google Travel begins by a claimed and well-managed Google Business Profile (GBP).
Even though old school SEO may be on the decline, that doesn't mean you don't need to invest in it for your design. You do. But you must also employ the new Local Travel strategies to continue to put heads in beds.
List of Google Travel Locations Where Your Property May Be Listed:
Knowledge Panel
Travel Overview Page
Maps Listing
3- or 4-Pack with Map
Hint: Log out of your Google Account, clear your history, and search for some of your most important search phrases in Google Search. If you see any of the results above, realize that this eye candy has real potential to divert your guest to Google Travel, where your website is no longer an influence in the booking decision.
12. Prove the Value of Your Design with Google Analytics

Data-driven decision making is the mantra for the 21st century. If you don't have the data, then how do you know if your website is functioning the way it should be on desktop, mobile, and tablet? The answer to this question is: make sure your developer works with your booking engine provider to install Google Analytics e-commerce tracking correctly as part of your website design. With this data, you can know where your bookings are coming from, whether it's Google Search or Google Travel, what your ROAS (Return on Ad Spend) is on every penny you spend, whether your blogs, newsletters, and social media campaigns are producing engagement and/or bookings, and so much more! All this data can be at your fingertips and should be an integral part of the website design.
Valuable GA Reports:
Mobile vs. desktop vs. tablet traffic and bookings
Last click traffic and bookings
Assisted traffic and bookings
Google Ads traffic and bookings
Campaigns traffic and bookings
Conversions traffic and bookings
Hint: Off-the-shelf website packages are not going to be able to easily implement your Google Analytics e-commerce tracking—if at all— so it's important to make sure you find a provider inside the lodging industry who can prove the value of your new design, both visually and functionally, via Google Analytics data.
---
In Conclusion:
Don't assume that the website design firm or marketing provider you have chosen is going to handle all these top 12 bed and breakfast web design must-haves (and more) as they build your site. You MUST understand enough to be able to complete due diligence on your own. The more you know, the less chance you are going to end up with a web design that is visually appealing but doesn't function to the level your guests expect.
If you have any questions about web design, marketing, data-driven decision making, Google Analytics, social media, Tripadvisor, any of Google's various paid programs, the difference between Google Search and Travel results, or just about any topic in the bed and breakfast lodging industry, then Acorn Marketing is the answer! We've been helping innkeepers just like you find success for the past 20 years, and we can help you succeed too!
We invite you to see what our clients are saying about our services and make the change to Acorn Marketing to improve your revenue and grow your business!