It's hard to believe we are already well into the Autumn season - September just flew by this year! We've got six new sites that launched between June and September 2021. They stretch all across the US, North to South and East to West. All six property owners took advantage of our excellent Standard design template, adding pizzazz through their font and color choices as well as photos of their beautiful properties. If you'd like to take a closer look, click the image or name of the inn to view the full, live site:
Black Walnut Bed & Breakfast Inn, Asheville, NC

Cornerstone Bed & Breakfast, Philadelphia, PA

Inn at Sunset Mill Ranch, Wimberley, TX
Little Niangua Nature Cabin, Macks Creek, MO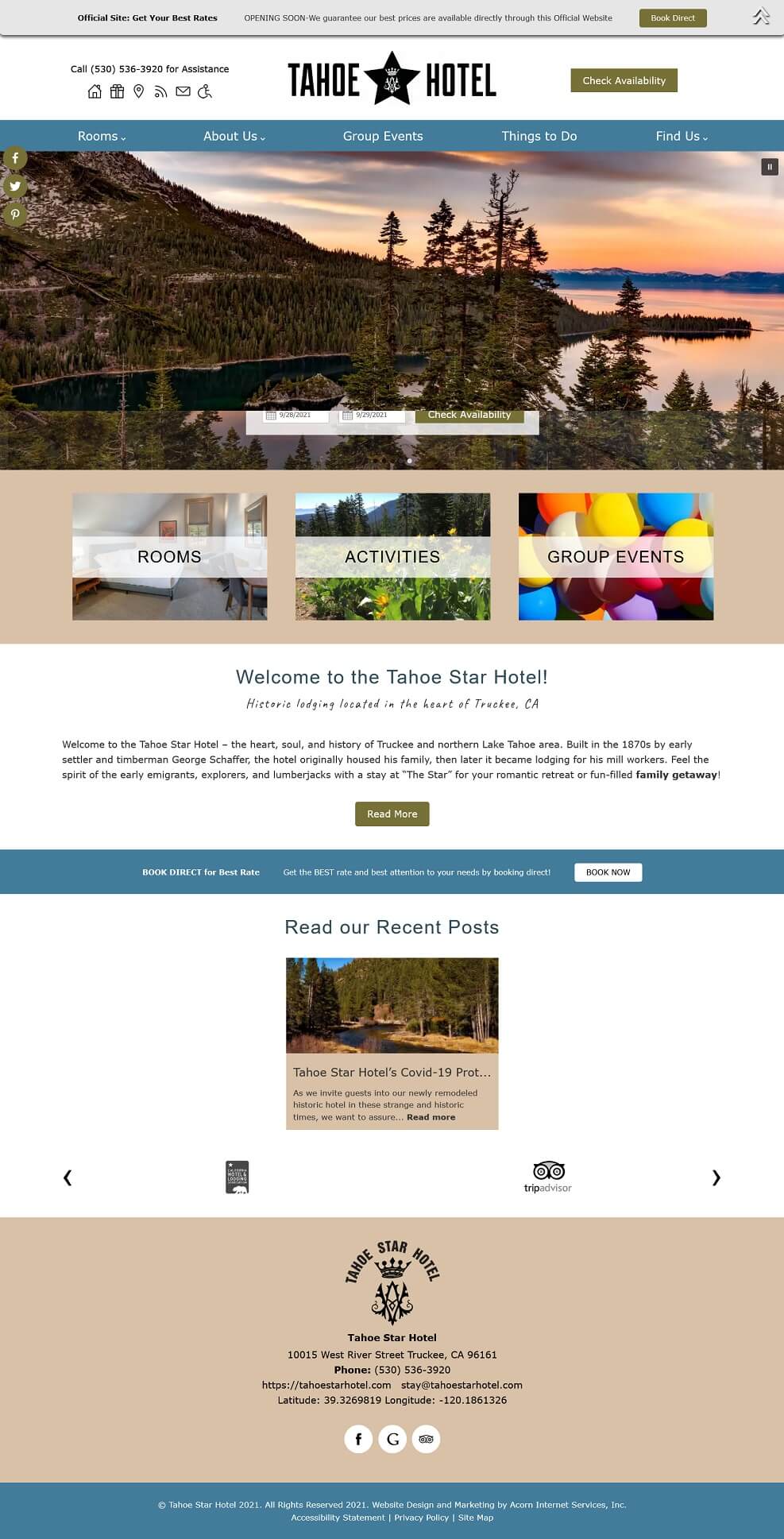 The Inn at OxBow Acres, Milan, NH

At Acorn, we are always innovating to bring you the best possible product at a fair price - you get the same technology on a site that costs $2500 as one that costs several thousands more. The look may change, but the excellence remains. If you are in need of a fast-running and loading site that is ADA and mobile-friendly, contact Sales today to get started!