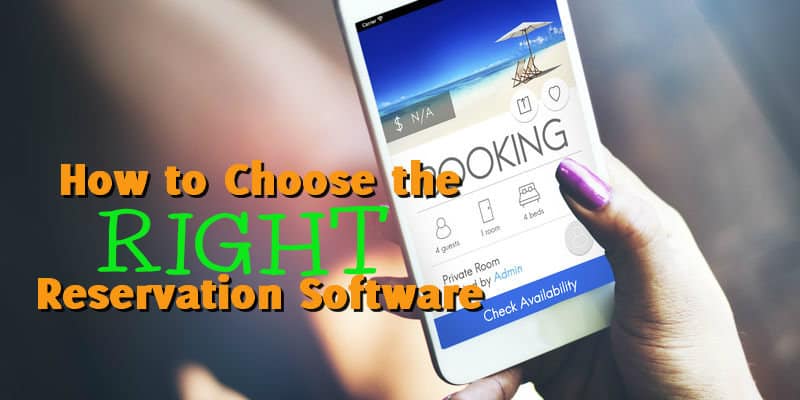 We get this question A LOT here at Acorn Marketing. Innkeepers know that their reservation system can make their lives easier, or a lot harder. With the advent of ADA regulations and the lawsuits that inevitably follow, GDPR, and all those acronyms we weren't even talking about last year, having a reservation system that keeps up with the technology and is willing to make changes based on customers' current needs has become imperative.
However, since we aren't the ones using the systems, and we know that every company is not a good fit for every innkeeper, we decided to post this list of the important things to look for when choosing a reservation company:
What the Guest Wants / Needs
Fast Loading - for every additional second it takes a mobile page to load, conversions can drop by up to 20%
Easy to Use on mobile (and desktop)
Ability to make a reservation in under 2 minutes on mobile
Confidence they are on the "same site" as the website when booking direct
Confidence the site is secure
What the Innkeeper Wants / Needs
Low Abandonment Rates
High Conversion Rates
Quick Books Integration
Back End that is easy to use and navigate
Reporting that meets the Innkeepers Needs
Ability to export to Excel/csv file
Room groupings that meets the Innkeepers Needs
Revenue / Yield Management Tools
Tools to determine competitive rates
Special / Packages Tools
Gift Shop Tools
Restaurant Tools
Spa Tools
Wedding Tools
Group Sales Tools
Banned or Flagged Guest Feature
OTA Connection Feeds
Airbnb
Trip Connect
Trip Advisor Instant Bookings
Google Hotel Ads
Expedia and all their downstream partners
Booking.com and all their down stream partners
What is Necessary for Accurate Revenue Tracking
Ability to install Google Analytics and E-Commerce Tracking
Proof that this tracking is working properly to track individual revenue
Accurate Tracking for all the various Trip Advisor options (Trip Connect vs. TripAdvisor Business Listing) bucketing properly
What Google Wants / Needs
Passes all Google tests for Speed and Usability
Passes Mobile First Guidelines
What ADA Requires
Does the reservation software pass ADA Website Testing?
Does the reservation software allow you to include ALT Tags on all your uploaded photos?
Does the reservation software provide the ability to include all necessary Physical Requirements per room / per common areas?
Does the reservation software allow you keep your Handicap room type available for those who need it?
What GDPR Requires
Does the reservation software allow you to state your Privacy Policy Statement?
State Association Connection
Some reservation systems provide a way for a group or state association to share ALL its members data in one location. If you are involved in such a group, you'll want to know how you choice impacts this feed.
That's quite a list! It's worth taking time to look at more than one system before you choose. It's also helpful to talk to other innkeepers to see what they have to say about the user-friendliness of the different software. We hope this list will help you to decide the best reservation system for you and your business.
Thank you to Heather Turner and Pam Prentice for their contributions to this list.