Calling All "New" Innkeepers
(18-24 months or less)
There are so many things a new innkeeper must wrap their arms around in the first year of ownership, that sometimes maintaining a successful marketing strategy for the property falls to the wayside. A successful marketing strategy includes tasks that can grow your revenue. But there are also tasks that, when left unattended, can seriously harm your business -- simply because you "Didn't know what you didn't know!"
We have partnered with ALP (Association of Lodging Professionals) to hold a 1-hour FREE SNEAK PREVIEW to introduce New and Aspiring Innkeepers to our upcoming Virtual Marketing 6-week Bootcamp being held in 2021.
Free Sneak Peek Details
[REGISTER NOW]
Day: Thursday, November 19, 2020
Time: 9:00 AM Pacific | 10:00 AM Mountain | 11:00 AM Central | Noon Eastern

It is our Mission to make sure all new owners have an opportunity to "Know what you don't know!" This FREE sneak peek is the perfect way to know if the 6-week Bootcamp is for you! Give yourself the Gift of Education this year and Register Now!

Lisa Kolb
President and Co-Founder
Acorn Internet Services, Inc.
CLICK HERE To Learn More About Our 2021 6-Week Marketing Boot Camp.
---
We Didn't Know What We Didn't Know!
Marty & Carmel Etzel - Flag House Inn – Annapolis, MD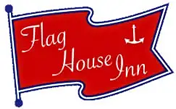 "Acorn explained all important considerations when we were looking at purchasing an under-marketed property. We joined the Level 3 Advantage Plan Program, because "We didn't know what we didn't know." Also we liked that Lisa directly told us in the first call with Acorn that they wanted to make us an example of how to turn around a high potential property. And nearly 3 years later, we've done just that…
After we took possession, we knew the outcome we wanted with higher bookings but we didn't know all the details how to use modern marketing techniques to get there. Getting an action plan each month during the monthly calls with Will, my project manager, and the support team has been fantastic. Every month I have my priority list with what needs to be done in the next 30 days. And my results are amazing! The prior 2 years before I purchased the Inn it averaged 693 nights. By the end of year 2 we were well over 1000 nights, nearly a 50% increase in 2 years. In 2020 we of course saw a decline but we are even better positioned for the future thanks to all the operational and financial tips during March – May 2020 when we saw few guests… The whole Acorn team pummeled us with tips and webcasts and once guests were ready to travel, we have wowed them and we owe much of that success to the guidance of Lisa and her team.
I could not imagine working with anyone else — the whole team has been great!"
---

Who is Acorn Internet Services? Acorn Internet Services, Inc. has been providing web, hosting and marketing services supporting the lodging and travel industry for the past 20 years. Acorn currently supports 600+ clients. As retired Innkeepers ourselves, and with many on our team who also have an Innkeeping background or Inns of their own, we care deeply about our Industry. And right now, with an influx of new owners and aspiring owners, there is a need for quality education that caters to your specific needs. Knowledge is Power!