Acorn IS Responsive Design Announcement
As of May 1, 2013 Acorn Internet Services, Inc. is proud to announce that all of it's designs, both Custom and Turnkey will be developed using Google's recommended Responsive Design configurations.
By doing so, we will be one of the First in our Industry to offer these designs to Innkeepers looking to stay ahead of the Google SERPs (Search Engine Result Pages) curve.
- - - Something to Think About - - -
Every time Internet Technology changes, which it does on a regular basis, just think back to the last electronic device you purchased. Whether it was a PC, Tablet, Laptop, Cell Phone or TV the technology that you purchased begins aging the minute you walk out of the store.
It's no different with your Web presence. Web Technology is also constantly changing, and it's important to be aware of the changes and proceed
appropriately.
- - - A Special Note For Our Existing Turnkey Design Clients - - -
We are offering the special price of $500 to upgrade your existing Turnkey Site with Mobile Plug-In to our Responsive Design theme. If your site went live before May 1, 2013 and you are interested in upgrading, please contact us at sales@acorn-is.com.
- - - - - - - - - - - - - - - - - - - - - - - - - - - - - - - - - - -
Acorn IS PARTNERING with

Google's Niantic Labs Field Trip App
In last quarter's newsletter, we shared that we were going to work on a project that would hopefully allow us to feed data to the Google's Niantic Labs Field Trip App that was Released on March 7, 2013.
We knew at the time that the requirements to have a feed be considered for integration by this app were quite stringent.
We are so happy to share that our new Go-Trippin Web site, powered by Acorn IS, has been selected as one of 100 different "things to see and do" informational feeds that have been accepted to go into Google's Niantic Labs Field Trip App!
At this time, we are the ONLY Company in our Industry that has been accepted.
Learn More about the Field Trip program at Field Tripper
Stay tuned for more information and a sneak peak of our first feed, and many thanks to our 20 Acorn University Students who became Beta Contributors for this project. It was YOU that helped us make this happen! YOU ROCK!
- - - - - - - - - - - - - - - - - - - - - - - - - - - - - - - - - - -
Authorship is a MUST HAVE!
Authorship is a Must Have. Take head to what Matt Cutts has to say in a recent video on the topic. Watch the Video or Read More on our Blog to understand what Authorship can do for your business.
If you would like to receive an estimate to add Author and Publisher Tags to your Blog and Website pages, please contact Mark Hall at 719-329-0977 x 1 or E-Mail him at MarkHall@acorn-is.com.
- - - - - - - - - - - - - - - - - - - - - - - - - - - - - - - - - - -
Google's Site Speed Focus
Google has been placing more and more emphasis on Site Speed being a factor in placement. And there has been a lot in the news lately about Mobile site speed.
In fact the most recent article titled Google: Site Speed Penalty Coming To Mobile Web Sites is an interesting read.
Google provides you the PageSpeed Insights tool to test the speed of your all of your Sites: Desktop, Mobile and Blog.
You want to see a score of 86 or higher.
Remember to type in the entire URL http://www.yoururl.com
To test your Mobile site speed, you have to click the mobile report link in the grey box below the overview results once you properly placed the Mobile URL in the test field.
If you would like to receive an estimate to apply the Google Recommendations provided to speed up your Blog, Web site or Mobile site pages, please contact Mark Hall at 719-329-0977 x 1 or E-Mail him at MarkHall@acorn-is.com.
- - - - - - - - - - - - - - - - - - - - - - - - - - - - - - - - - - -
SEPPIR Reports
SEPPIR stands for Search Engine Placement Problem Identification Report. If you are seeing your placement drop and you can't figure out why, ask us to run a SEPPIR Report for you so we can show you all this issues you may have with your online presence that need to be repaired in an effort to return to a better Google SERP (Search Engine Result Page) placement.
A SEPPIR Report costs $300 and includes 2-3 hours of investigation, 1-2 hours spent on a personalized GoToMeeting review of the findings including the creation of an action plan for the Innkeeper to proceed to resolve or assign to our Minor Development Team to bid and resolve.
Click Here to learn more about our SEPPIR reports and how we can help you identify your Digital Baggage Dilema Issues.
If you would like to have us complete a SEPPIR Report for your online presence, please E-Mail Annie at Annie@acorn-is.com.
- - - - - - - - - - - - - - - - - - - - - - - - - - - - - - - - - - -
FREE-FOR-ALL QUARTERLY WEBINAR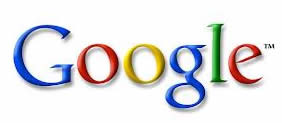 This quarter's Free For All Webinar is all about The Latest Google Changes YOU NEED TO KNOW! Google keeps changing fast. Are you keeping up? This is one Session you are not going to want to miss!
Click Here to Register!
Date: Wednesday, June 26 , 2013
Time: 9:00 AM Pacific, 10:00 AM Mountain, 11:00 AM Central, Noon Eastern
- - - - - - - - - - - - - - - - - - - - - - - - - - - - - - - - - - -
Latest Acorn IS Blog Posts
We are constantly updating our Acorn Internet Services Blog with important REVENUE GENERATING information for all our clients. If you do not automatically receive our Blog posts, we encourage you to do so by registering Here.
If you find an article particularly helpful, please share on Facebook, Google + or Twitter via the SHARE BUTTONS at the top of each Post!
Responsive Design – Formal Announcement
6/14/2013 [Read]
Google Plus Pages and Google Places Debut New Dashboards
6/12/2013 [Read]

Article Correction: Innkeeping NOW Magazine (Spring 2013)
5/25/2013 [Read]

The BIG Jump! Google Author Images now on MOBILE!
5/24/2013 [Read]

Most Recent Google Changes (All Important for your Business!)
5/16/2013 [Read]

Google Places Link GONE!
NEW Local Carousel Results Being Seen by Some!
5/8/2013 [Read]

Rel = Author and Rel = Publisher Tags: A MUST HAVE!
4/18/2013 [Read]

TripAdvisor Business Listings – New Features
4/11/2013 [Read]
Get UR Geek On!
4/4/2013 [Read]

What's Happening to Google Places for Business?
4/3/2012 [Read]
Blog Posts Revealing our Newest Sites!

We have been launching new Web site designs like crazy this year, and if you have been considering a new site, but haven't taken the plunge yet, give us a call for our best offers on a new Turnkey or Custom Site.
See what Innkeepers are Saying!
- - - - - - - - - - - - - - - - - - - - - - - - - - - - - - - - - - -
IMPORTANT Quarterly Billing Reminder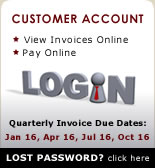 This is a friendly reminder that Acorn Internet Services, Inc. will be generating 2nd Q Invoices on July 1, 2013 for work completed during the months of April, May and June.
7-01-2013 - Invoices generated
7-15-2013 - Check Payments must be received
7-16-2013 - Credit Card Auto Payments apply at 12:01 AM EST time.
7-17-2013 - If Payments are not received, a Past Due E-Mail notice will automatically be generated and any outstanding work is suspended until payment is made.

Payments not satisfied by the end of the month will result in the Web site being taken offline and re-instatement fees will apply.
Suggestions based on issues we've seen during past billing cycles.
SPAM Folder Alert - Please make sure our Invoice E-Mails arrive to your E-Mail account by adding billing@acorn-is.com to your E-Mail safe list.
If you don't receive your Quarterly invoice by Midnight on the 1st of July, please check your SPAM folder. If you don't receive your Invoice via E-Mail by Midnight on the 1st of July, please call our Billing Department at 719-329-0977 option 4 ASAP for assistance.
Credit Card Expiration Dates change from time to time, so if you know you've received an updated card or your billing address does not match the card on file, please make sure all your information is correct and also updated on file.
Click the LOGIN Icon Above to review your online account to make sure your Credit Card and billing information File is up to date, or to add a Credit Card to your account for automatic payment.
Don't Remember your Password?
CLICK Forget Your Password in the Client Login box.

Important Note: If you add a Credit Card for Automatic Payment, E-Mail billing@acorn-is.com so we may activate it.