Google Strikes Again! Enforcement of Page Experience guidelines is on the horizon – How does your website score? R U ready?
Google is currently putting together the final changes for a search algorithm update that they've announced will land in May 2021. The update is being called the Page Experience Update because of its focus on usability rather than things like keywords or search relevance. This Page Experience Update looks at elements; many of which Google already looks at including page speed, mobile-friendly, safe browsing, HTTPS, intrusive interstitials, and now also layout shifts. Google is clear about the increased weightage they're going to give to Page Experience. Terrific page experience lets people get more done and increases engagement.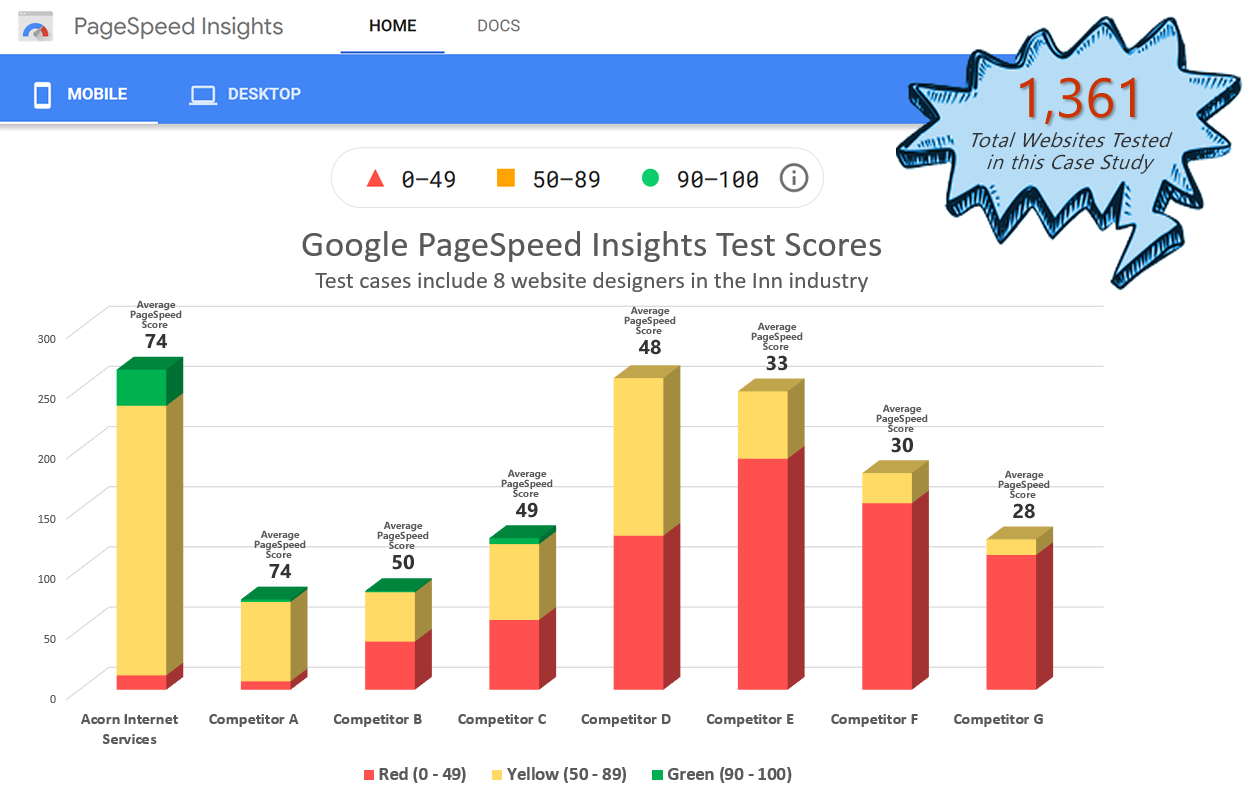 It seems evident that pages which fall below the new benchmarks are going to be left behind in the rankings. This means a significant drop in traffic. For site owners and others, understanding these signals and making the necessary changes should be a priority.
We are very concerned that over 60% of innkeepers, using various providers in the industry, have PageSpeed Insight scores in RED.
If you too are concerned about this upcoming release, and would like to learn more, we encourage you to attend the following FFA (Free For All) Webinar. If you cannot attend live and would like a copy of the recording, please register below, and one will be provided.

Google Page Experience Guidelines
May 2021 Update - FREE WEBINAR
Date: Wednesday, Apr 14, 2021
Time: 9 am PDT, 10 am MDT, 11 am CDT, Noon EDT

Website Design: What You Don't Know Can Hurt Your Business
As you begin to learn more about Google's May 2021 PageSpeed Insights update, you will see that Google has placed an emphasis on Mobile First indexing.
To learn more about Mobile First and how it applies to the best way to design and develop your website, we encouarge you to also read the following article, as this post provides an introduction and background information as a precursor to Google's May 2021 PageSpeed Insights update.