Are you Following our Acorn provided information Daily? Weekly?

Click your Social Media of Choice and Follow Us. You will get daily tidbits of information that will help you with your daily business. Don't Miss Out! Click and Follow us how you prefer now!

Bookmark or Follow Our Acorn Blog at http://blog.acorn-is.com
We are posting many topics that range from Ethics, to Google, to Security, to SEO, to Sales Tracking, to Designs to much, much more. If we think a topic can benefit you as an Innkeeper and business owner, we will post it for you to read!
| | |
| --- | --- |
| Let us make it even easier for you to follow our blog posts. Enter your E-mail address in the box to the right, and everytime we post a new Blog post, you will be alerted in the E-mail account of your choice! | |

Follow Acorn Internet on Twitter - Click Here to become a Follower!
Acorn is definitely an "IN"former when it comes to Tweeting. We are NOT a "ME"former. We continue to post short "Tweets" when we find something of interest. Most of our Tweets provide links to pertinent articles of interest.

Become a Fan on Facebook

- Are you personally a Facebooker? If so, then get our daily and weekly updates right on your Facebook Wall. Click to be a Fan of Acorn's Business Facebook Fan Page! Not doing Facebook yet? Make sure to attend our Facebook Webinar listed below.

Recipe for a Successful Online Presence

Ingredients:

- Web Site
- Claimed Local Listing
- Claimed Trip Advisor Management Account
- Blog
- Twitter Account
- Facebook Fan Page
Step 1 – Check and make sure your Web site has all the correct SEO (Search Engine Optimization) Search Phrase in place on every marketable page, and that you continue to secure quality incoming links.
Step 2 – Keep your site fresh by updating it weekly with a content editor.
Step 3 – Make sure your Local Google Listing (by the Map) has been claimed and set up properly. Remember to encourage good reviews on Trip Advisor, Bed and Breakfast.com, Google Travel, etc.
Step 4 – Create a Blog that will add pages to your web presence, create quality incoming links. Write posts with great SEO titles, content and links. (Customization for Branding so your Blog matches your Web site is optional.) Repeat weekly, at a bare minimum.
Step 5 – Create a Twitter Account http://www.twitter.com so you can Tweet out a reference to any blog post you write, or any last minute trip ideas, specials etc. (Customization for Branding so your Twitter account matches your Web site is optional.)
Step 6 – Create a Business Facebook Fan Page, have your Blog automatically feed into it, have your Tweets automatically feed into it, and post events, photos, and encourage discussion.
Step 7 – Make sure you let every guest, friend, customer and affiliate know you are giving them a variety of ways for them to follow you. There are Twitterers and then there are Facebookers. And then there are people who prefer E-mail notifications. Make sure everyone knows you are giving them a choice that they will feel most comfortable with as how to follow you and your business.
Step 8 - Put links on your Web site to your Blog, Twitter and Facebook page. Make sure your Blog has links to Twitter and Facebook. Make sure Facebook is receiving both your Twitter feeds and Blog feeds for display, and talk about your new Social World everywhere.
Servings: Before you know it, you will be getting bookings from customers who are now following you on their choice of Social Media, or from Web surfers who find your interestingly titled Blog posts, or from a recommendation or thumbs up on a Facebook post. It's just like trying a new recipe. You don't know how it's going to turn out, but you know from the ingredients, it just has to be good.
Want help with this recipe? Come to our weekly Webinars. Just like with cooking and baking, you have to learn how to do it right, for the outcome to be delicious. Let us teach you how to cook up the most incredible Social Media delights. We promise you won't be sorry!
WEBINARS - Sign up Now! Don't be left out!

We are holding a variety of incredible online Webinars to help you in your business. If you are an Acorn-IS Customer, then these classes are FREE. If you are not an Acorn-IS customer, they cost $49 a session, with 1 free pass to any Webinar of your choice.
Don't Miss Out! Innkeepers are coming and learning how to better their business, and going back and doing it!
MOBILE Sites - Remember, not everyone uses an I-Phone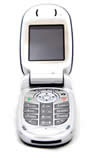 There is a lot of talk out there about Mobile Sites. I even saw the PAII Online Newletter touting an article regarding "Mobile Web even bigger than Destop Web!"
And though the i-Phone does a reasonable job interpreting your current full size Web site on a mini phone screen, i-Phones are only one device in a sea of Internet-ready cell phones and other hand-held devices currently available on the market.
So, if you are interested in seeing a Basic Mobile site (currently $300) created for those devices where your Web Site in its current full page form doesn't display well and is not easy to use on those other mobile devices, just click here and drop Sharon Rowe at Sharon@acorn-is.com a note. She'll go over what is covered in a basic site, and all the add-ons available should you like to go beyond the basic Mobile site. Also, hosting your Mobile site is free if you already host your Web site on Acorn servers.

"Club 60" is a new idea we at Acorn-IS want to try. We are opening up an opportunity for any Acorn Customer who has taken to heart the advice that spending 1 hour a day on their Web site and online presence is going to push them higher in the listings and drive more business to their door. So, in an effort to give that extra support to our innkeepers who are working diligently in today's online world, we came up with the idea of "Club 60" (as in 60 minutes a day!) It's just one more way Acorn is supporting our industry during the current economic times.
Club 60 Motto: An hour a day and more guests will stay (and pay!)
"Unsolicited" Solicitations


In today's economy, we are finding that innkeepers are being "cold call" e-mail solicited more and more frequently. If you, or anyone you know, receives an unsolicited e-mail and are not comfortable just deleting it, please direct any questions you may have to lisa@acorn-is.com. We are happy to help go over any concerns you may have regarding the validity of any solicitation.
The unethical boldness and scare tactic style of such solicitors may be alarming to some innkeepers. Please beware of any such solicitation. These solicitors are simply attempting to get your business by telling you things that are not true, disguised with a "I just thought you'd want to know..." cover story. Think about it. If they were really good at what they did and their services were truly in demand, would they have the time to go out and solicit you individually? Of course not!
If you have received an unsolicited e-mail or are looking for more information on this subject, Click Here.