Hot off the Presses - In this release of Acorn News (March 11, 2011)
Winner Announced for 1 Year Free Hosting!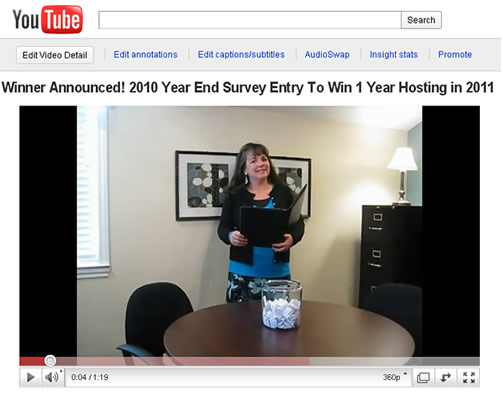 Thank you to every one who participated in the 2010 Year End Survey Entry to Win 1 Free Year of Hosting as announced in our December 2010 Holiday Greeting Mailing and also in our January 3, 2011 E-Newsletter!
Click the Video above to find out whose name was drawn!
Comments, Questions? Please E-mail us at news@acorn-is.com or call 877-226-7699