GA4 is Working - Universal Analytics is No Longer Collecting Data
As you know, Google shut down Universal Analytics - it is not collecting data any longer. Due to that, you should not be looking at Univeral Analytics to see your site data. You should be looking at GA4. In order to see your GA4 property, after you log into Analytics, click the drop-down in the upper left corner and choose the line marked GA4: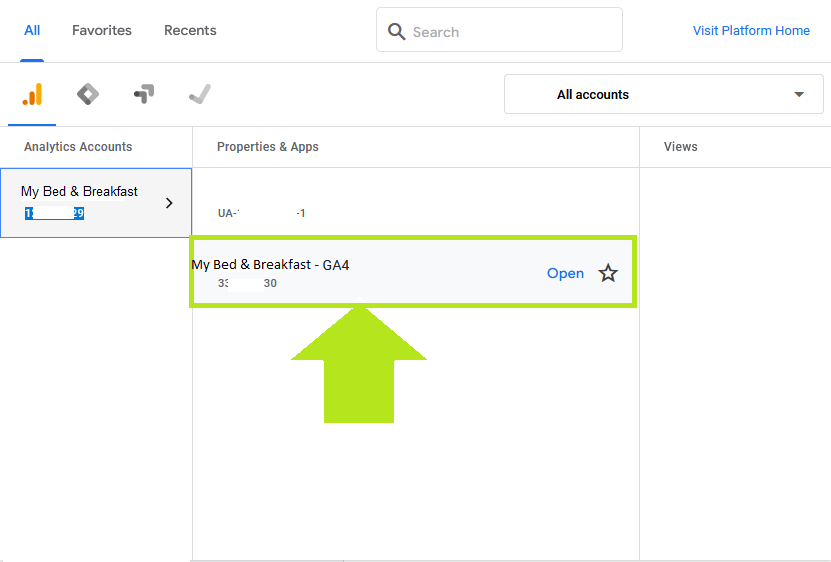 Once into GA4, you will be able to see your revenue (assuming everything is hooked up correctly), by clicking Reports on the left-hand side of the page, then Traffic Acquisition, set session default channel group (dropdown) as Session Source/Medium, then scroll all the way to the right to see Revenue: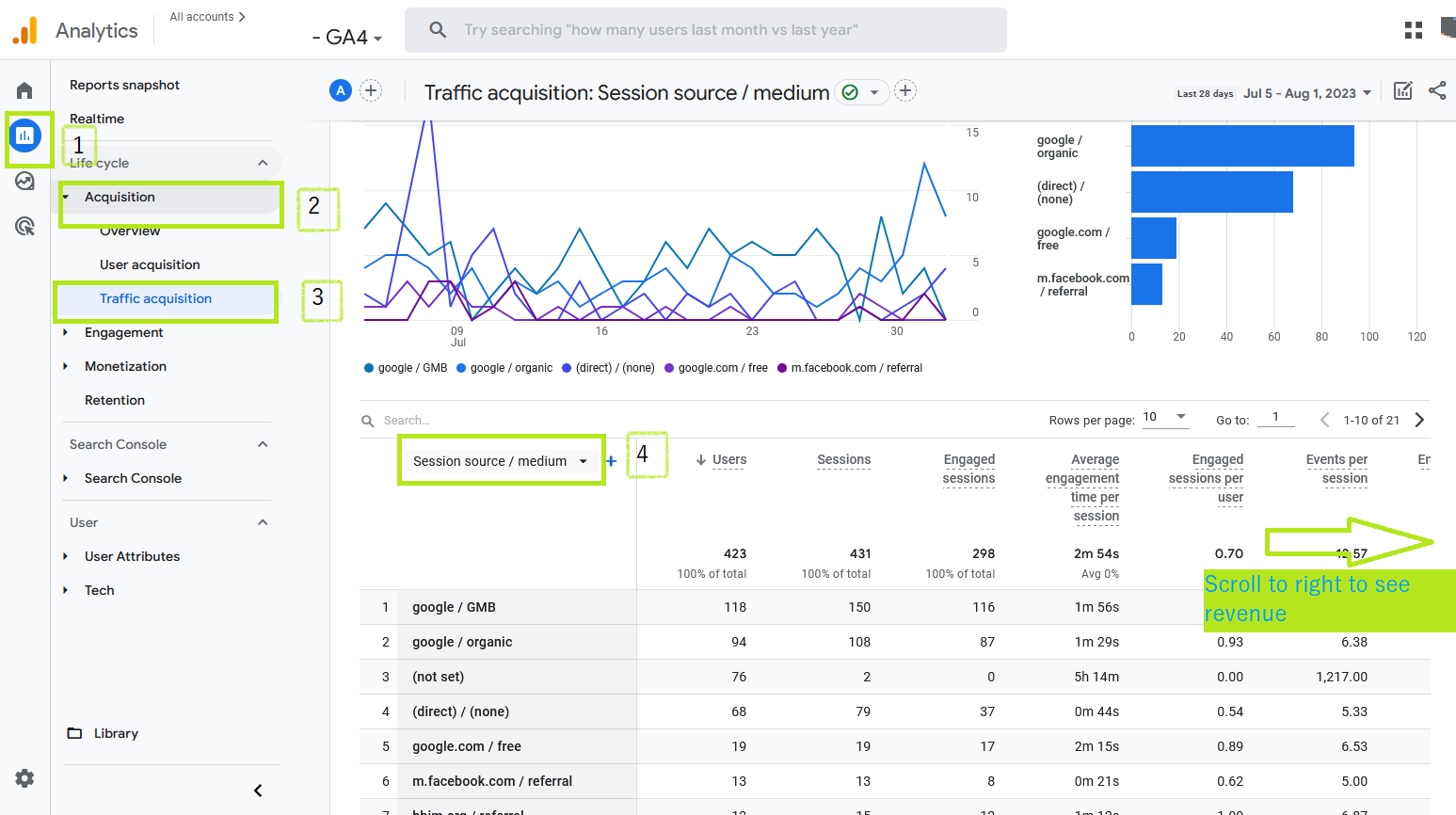 Having said all of that, if you do log into UA (Universal Analytics), you may see a warning banner like this:

When we presented the recent GA4 webinar, we advised that if you noticed the red box/banner when on UA, you should reach out to confirm with us if the GA4 set up had been completed. We
thought
that once those tasks were completed, the red box would then disappear, but we have found that was only temporary. The red box is back again on UA properties, but that
doesn't mean
that GA4 is not set up. We believe this is a glitch on Google's end, and is nothing to worry about
unless
you
don't see
a GA4 property in your account.
Note:
If we had access to your Analytics account, we did complete all Advantage Plan clients and PAYG clients who authorized us to handle the GA4 Update.
If you haven't yet watched the GA4 webinar, we HIGHLY recommend that you do so:
https://vimeopro.com/acorninternet/acorn-client-webinars
PW: S2A@aP
The GA4 video is the first one listed.
On another note
- we have compared UA revenue to GA4 revenue for June 1 - 30, 2023. For most clients, you may notice the transactions and revenue being correct +/- one transaction for that time period. We feel confident that GA4 is working correctly to track transactions and data.